This post is originally written on 2014-07-05 on blogger. I was thinking about reviewing the lenses I have. But after the 1st try it seems it is too much effort and too few lenses as special as this for me to have so many things to say. It was a fun experiment but I don't see myself reviewing another.
First Post in This Personal Blog
It's the first time I write a review in my own blog. It is not a review site, but a personal blog with reviews. So while I will try my best, it will be limited to personal resources. One reason I am doing this review is, while Mitakon 50/0.95 generated a lot of buzz, there's no detailed review on it. So I decided to buy one and do a review on my own. I will include some samples here. And whenever there are samples, people will question on the post-processing. Mine is like: RAW only, loaded in Lightroom, used in conjunction with VSCO Film, "Bulk Develop" for noise reduction, etc.
The photos included here are primarily shoot on Sony A7R and some on Sony A7. Most of them are shot at F0.95 that is what matters for this specialty lens. And I occasionally have some stopped down samples as well. You can check the EXIF as well. F1.0 in the EXIF data is really F0.95 because Lightroom has problem showing F0.95 in the Metadata field.
Naming Strategy
Zhongyi is in Chinese, 中一. Literally it sounds like the first year of secondary school. Interestingly, they used to call this lens Mitakon 50/0.95, as in the Mitakon 35/0.95 they have manufactured before, but they decide not to use that name anymore after the pre-production period. I am not sure why, but I am mostly certain that is a bad decision. First, the name doesn't sound professional. Second, as a company that most people haven't heard of, they need a name that as most people can recall as possible. In this case, although Mitakon is still not a name anyone would know, but it's better than nothing. And in fact good reputation from Mitakon 35/0.95 would draw people's attention to this lens.
What is Zhongyi?
There's very few information about Zhongyi. According to the company website, Zhongyi is formerly a joint venture with Japan known as Mitakon. The company website has no further information like when it rebrands as Zhongyi etc.
Do I like it?
In short, I hate its construction, but I love its image quality especially considering its price, USD 899.
What I don't like
the aperture ring is definitely too stiff,
the focus ring is not as smooth as I want it to be,
no hard infinity focus. As a native E-mount manual focus lens, and it's nowhere near ultra wide (hence not too sensitive to the error in the flange focus distance), it is quite unacceptable
do not have as much character as I wanted it to have
What I like
F0.95, extreme thin depth of field for this field of view
No de-centering issue (as far as I can detect, and for my copy only)
No tilt error detected (again for my copy only)
Not too difficult to manual focus, with the help of focus peaking
What's Included
A very beautiful box
Lens
E mount rear cap
Screw on front cap
NO hood included
Manual in Simplified Chinese ONLY
Specification
Close focusing and Max. Magnification
0.5m
Weight and Size (Manufacturer Specified)
Weight: 720g
Filter Thread: 58mm
Length: 87mm
Largest Diameter: 68.5mm
Optics
Diaphragm
9 Blades
Clickless aperture ring, and stiff!
Build Quality
Very stiff Aperture Ring
Focus ring is not very smooth, but manual focusing on it is relatively easy. The throw is not too long so in daily usage you can focus from 4m to infinity within one turn
There's no hard infinity focus. As mentioned above, it is quite unacceptable for a native mount lens. However I have to mention all Samyang's lenses I have used (8/3.5, 14/2.8, 35/1.4, 85/1.4) do not have hard infinity focus in a native mount (e.g. Canon mount on Canon camera) as well.
Performance
Sharpness, Bokeh, Vignetting, CA
I included two sets of photos here, each in a scene with all combination of aperture as marked on the lens from F0.95 to F16. The first group is focused at about 10m and the second at about 3m. You can use this to check the sharpness, Bokeh, Vignetting and CA (Chromatic Aberration).
Group 1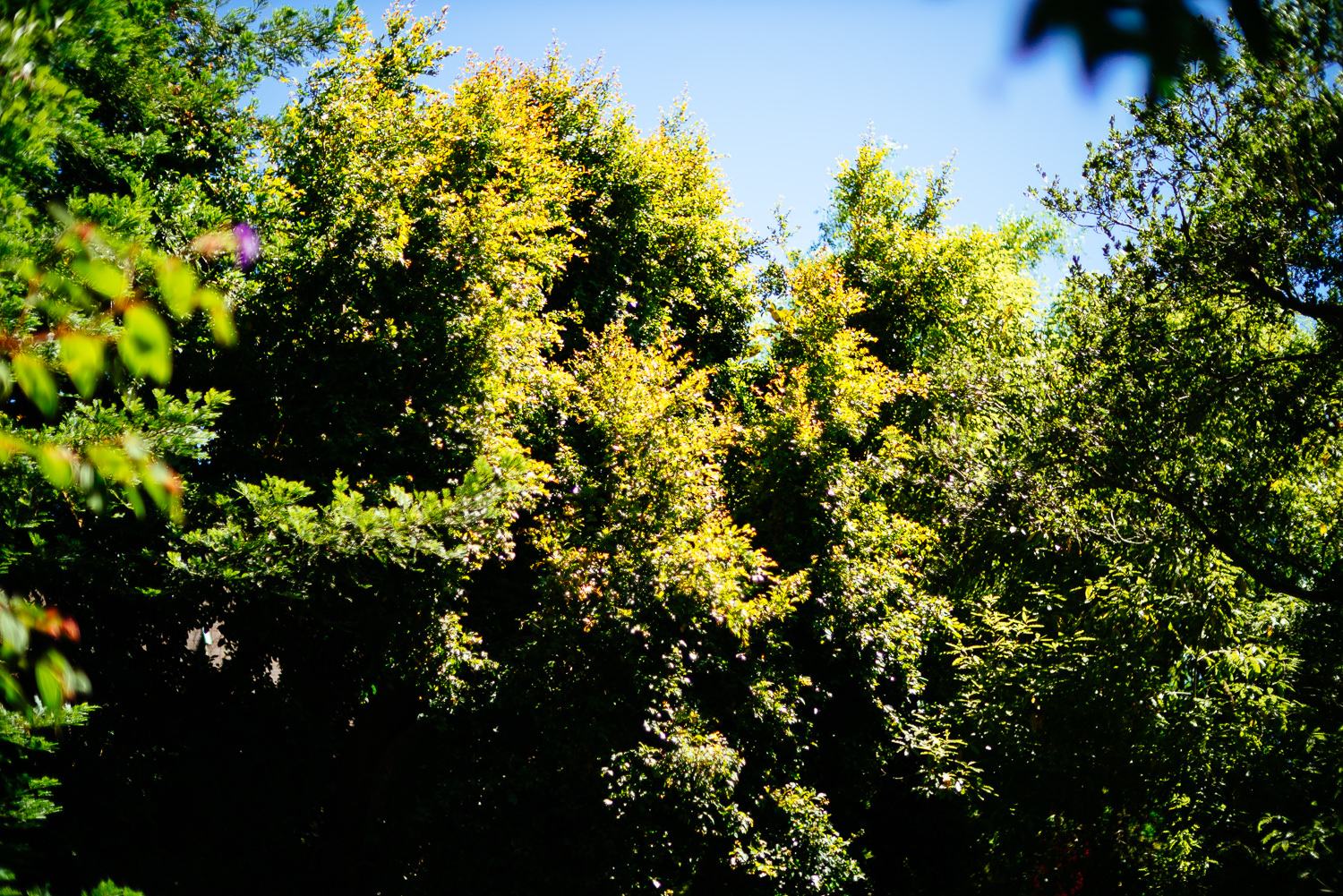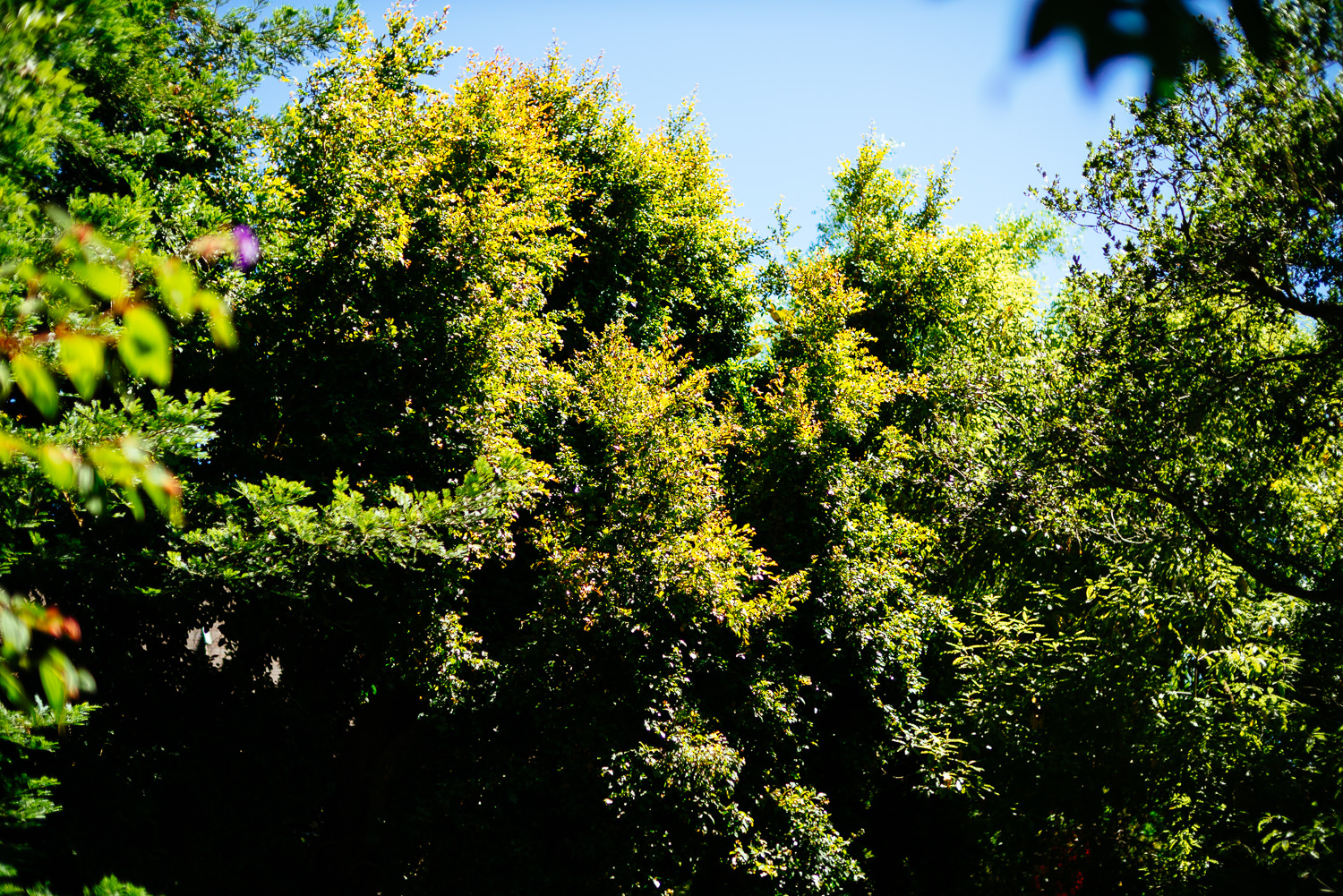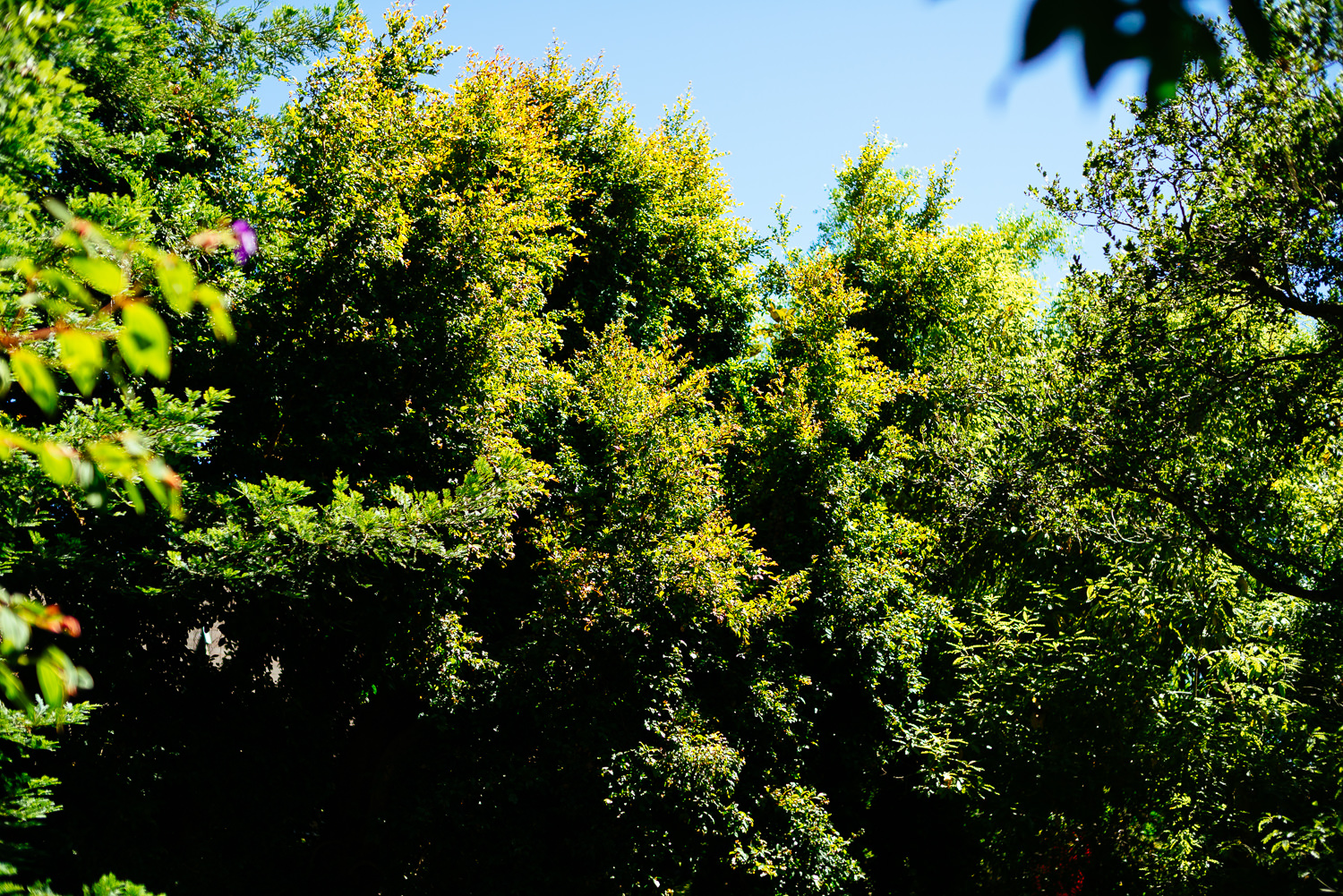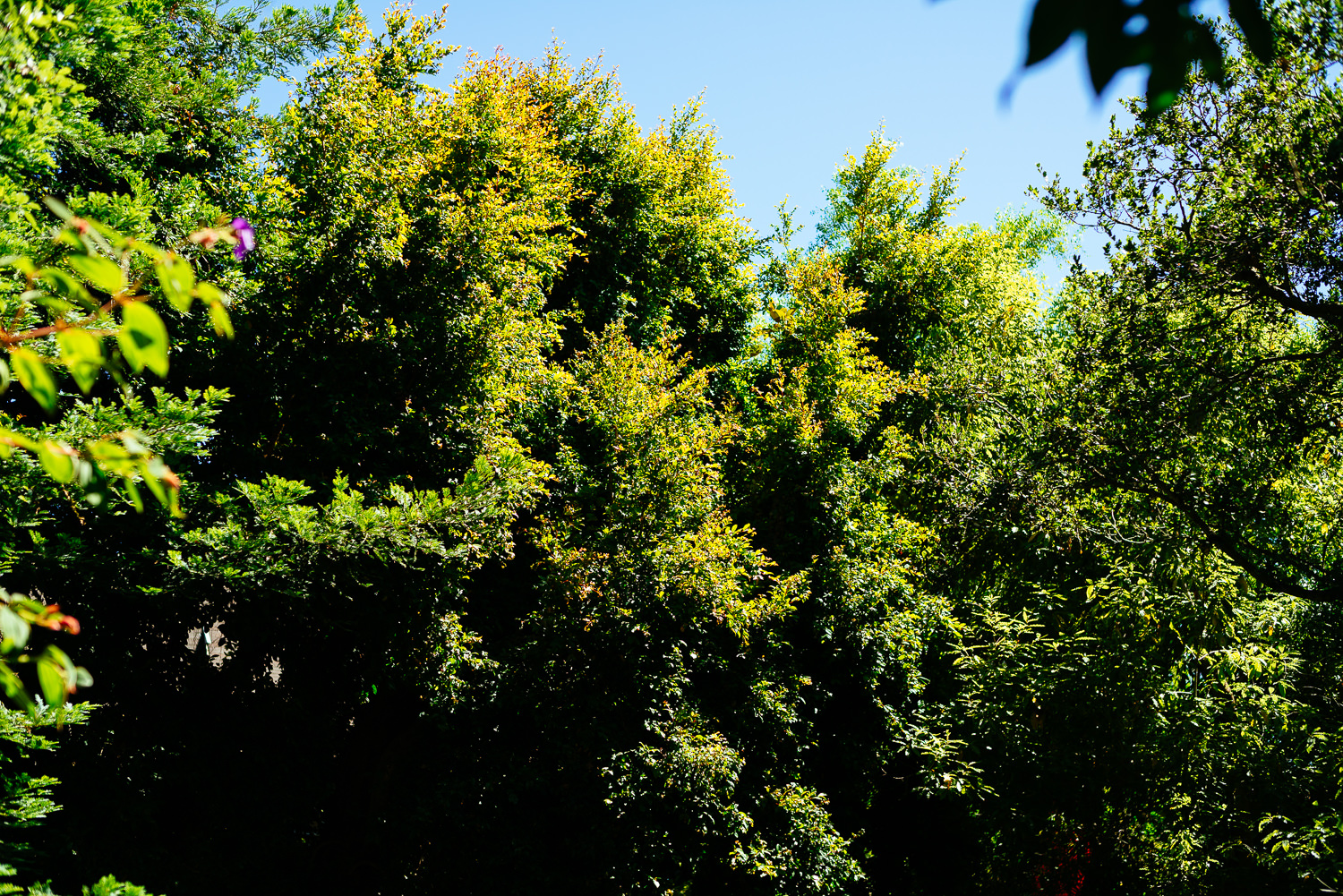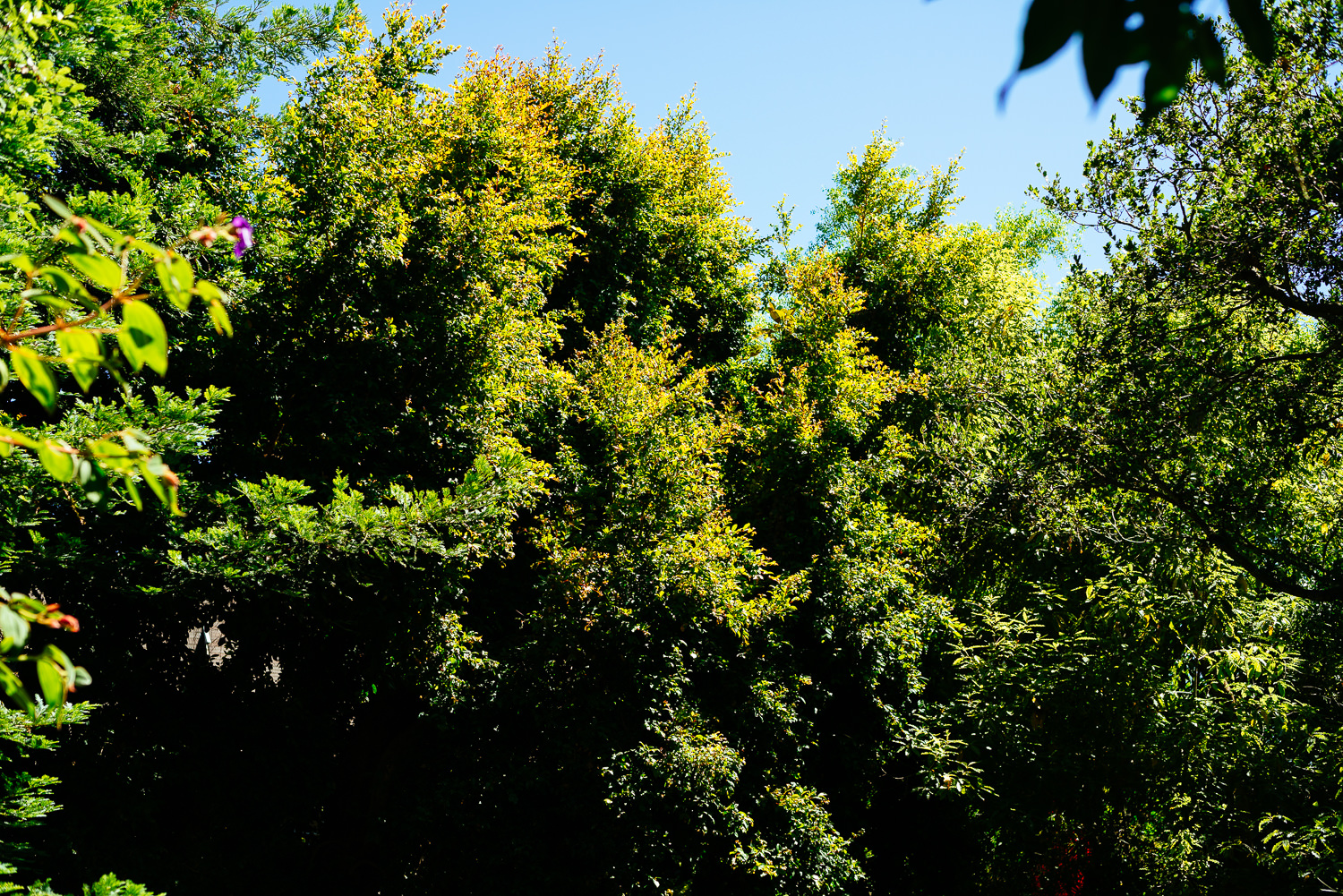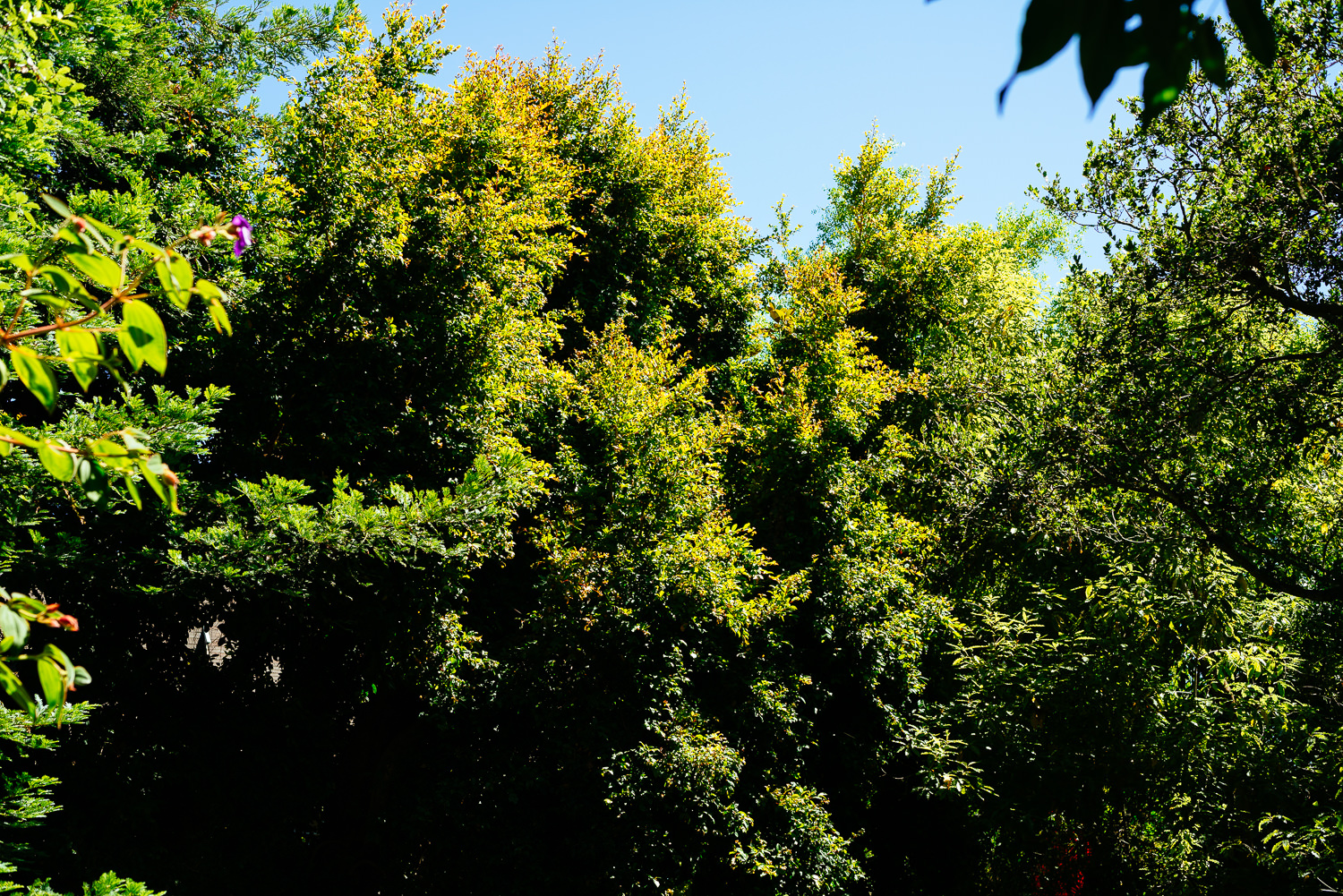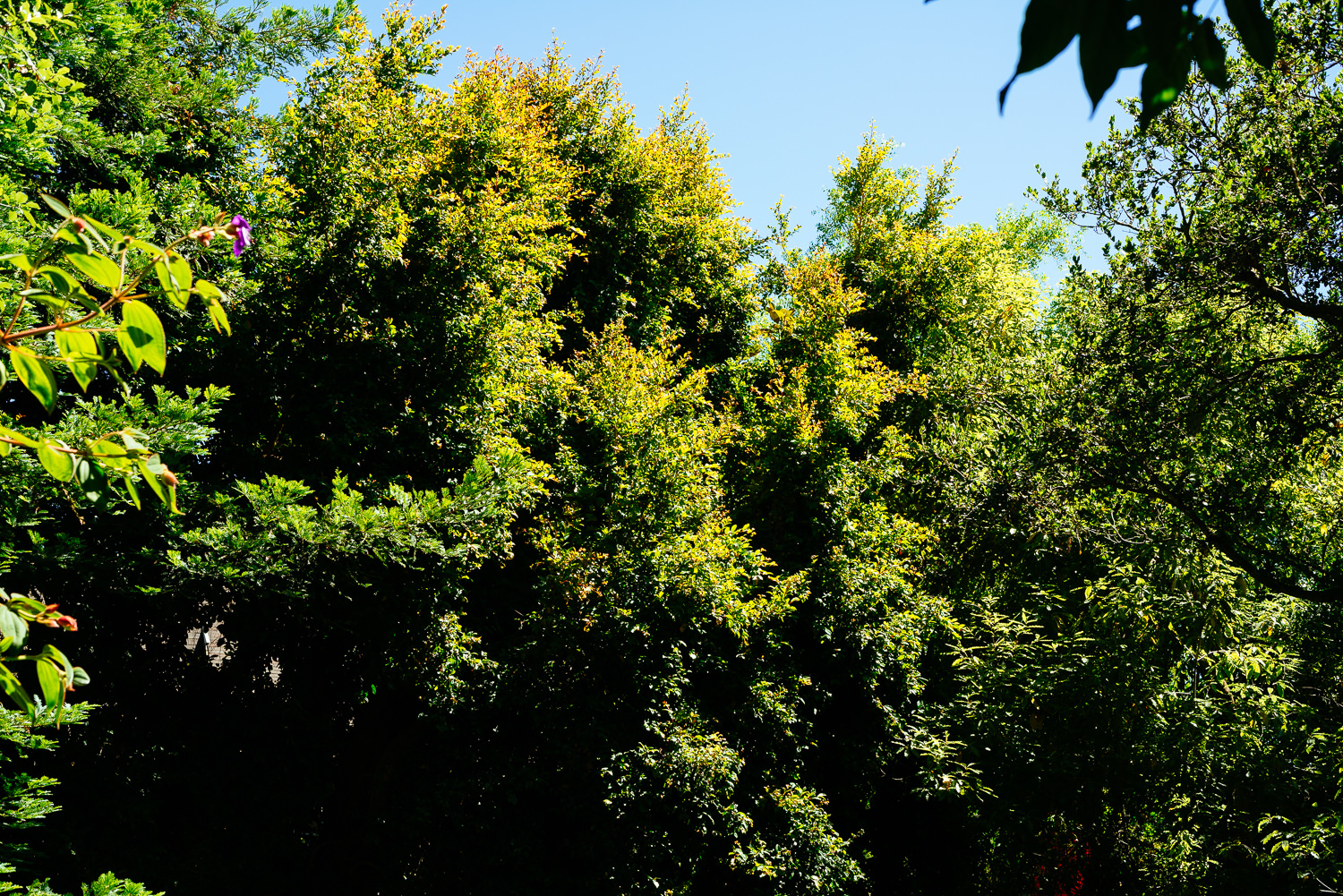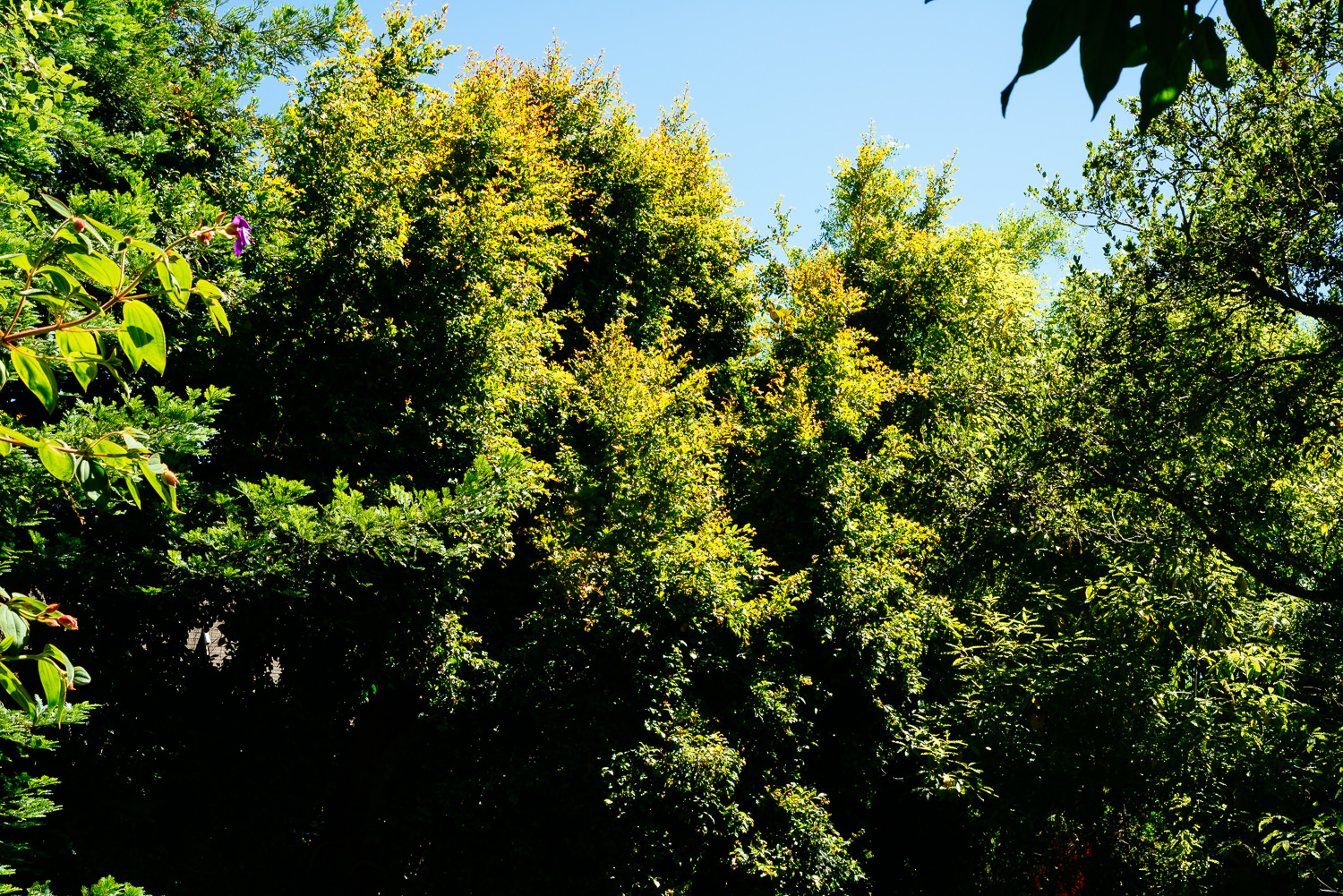 Group 2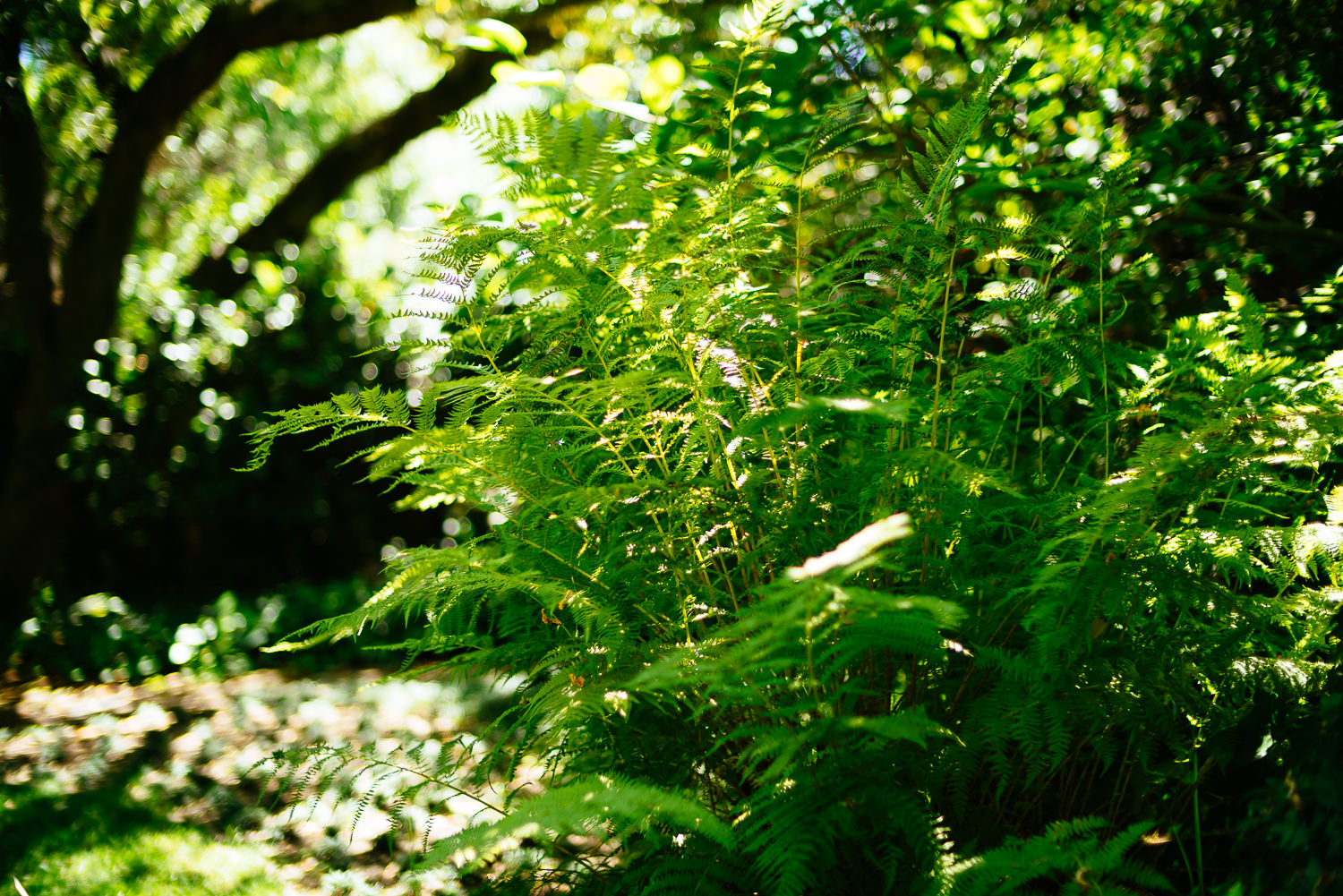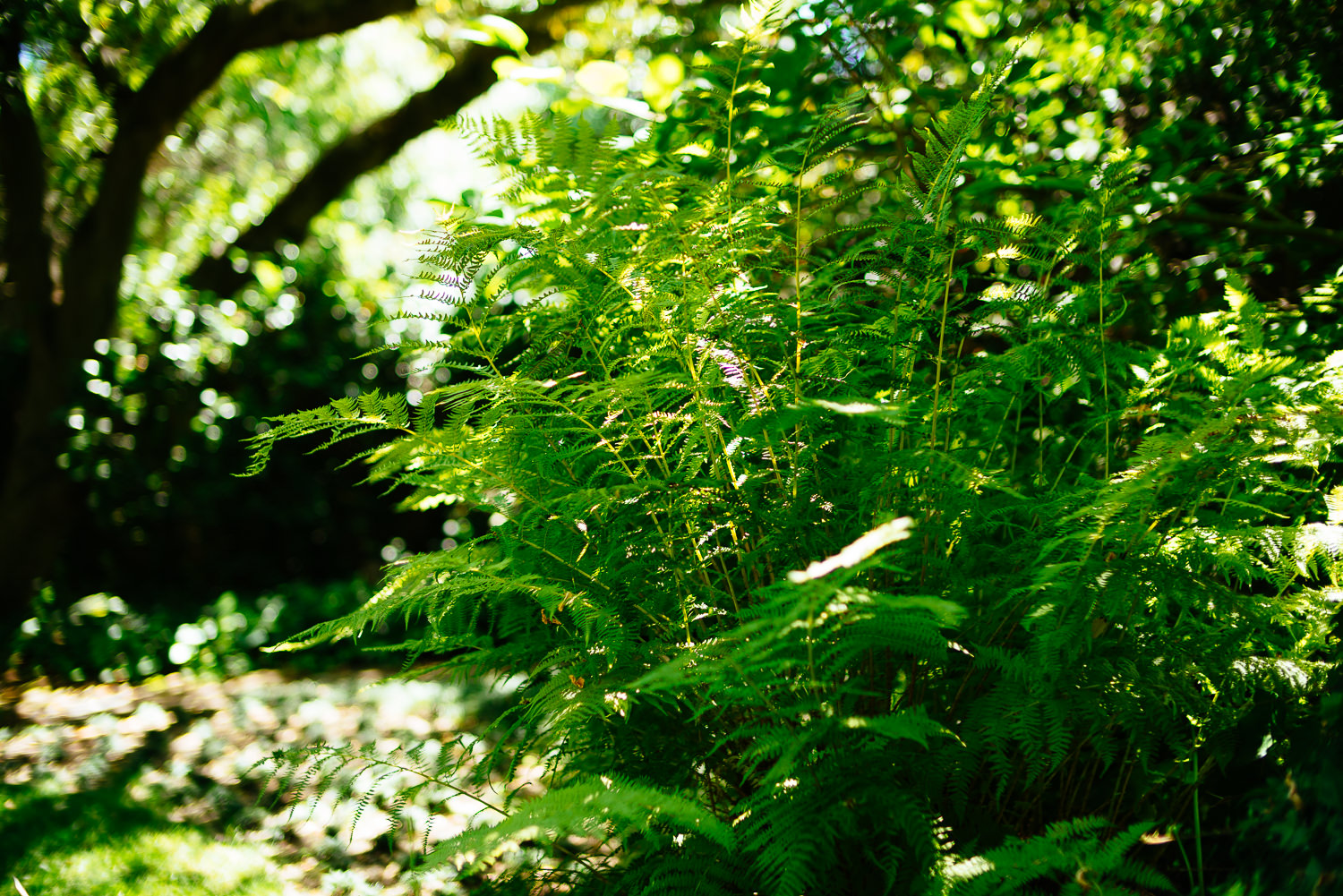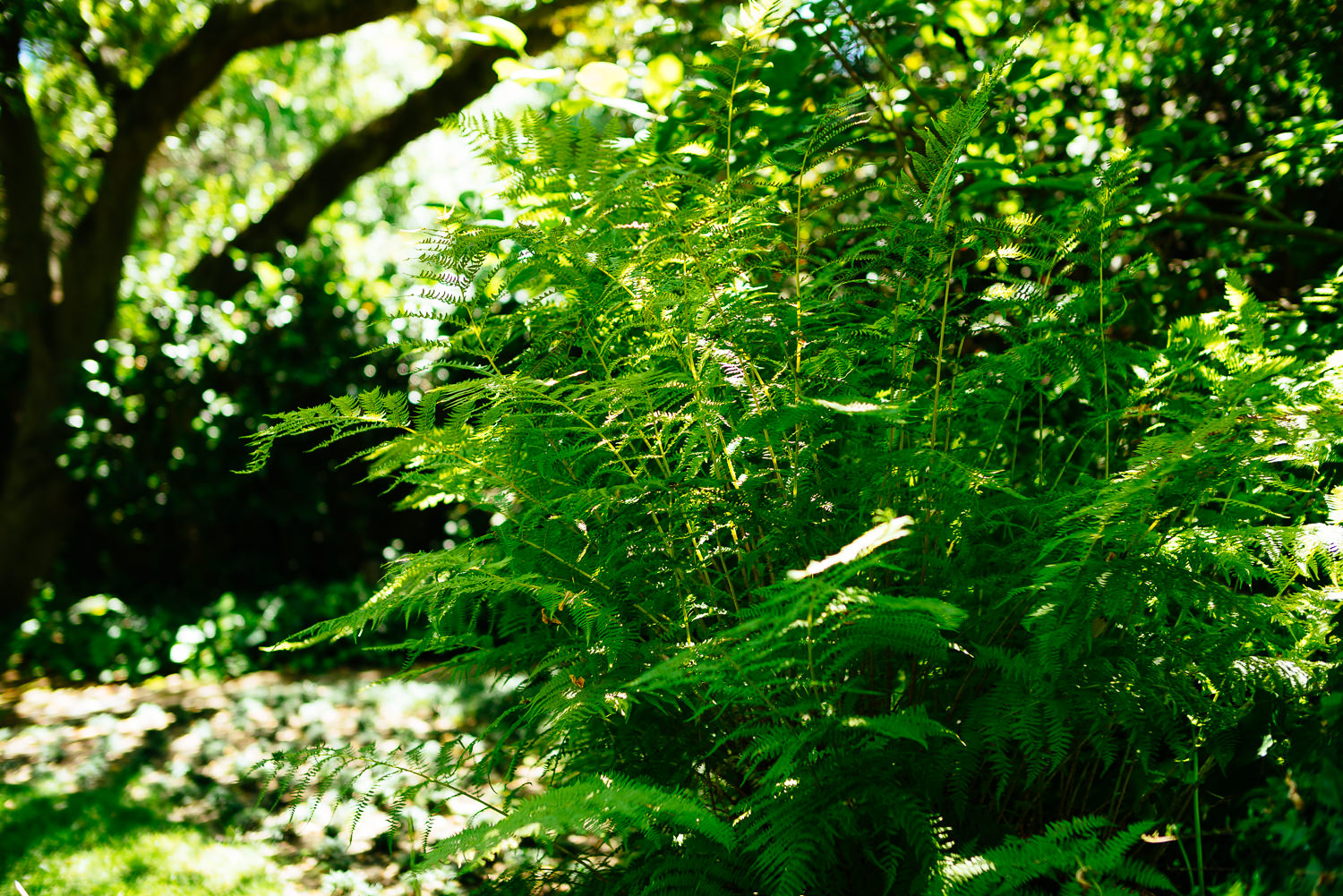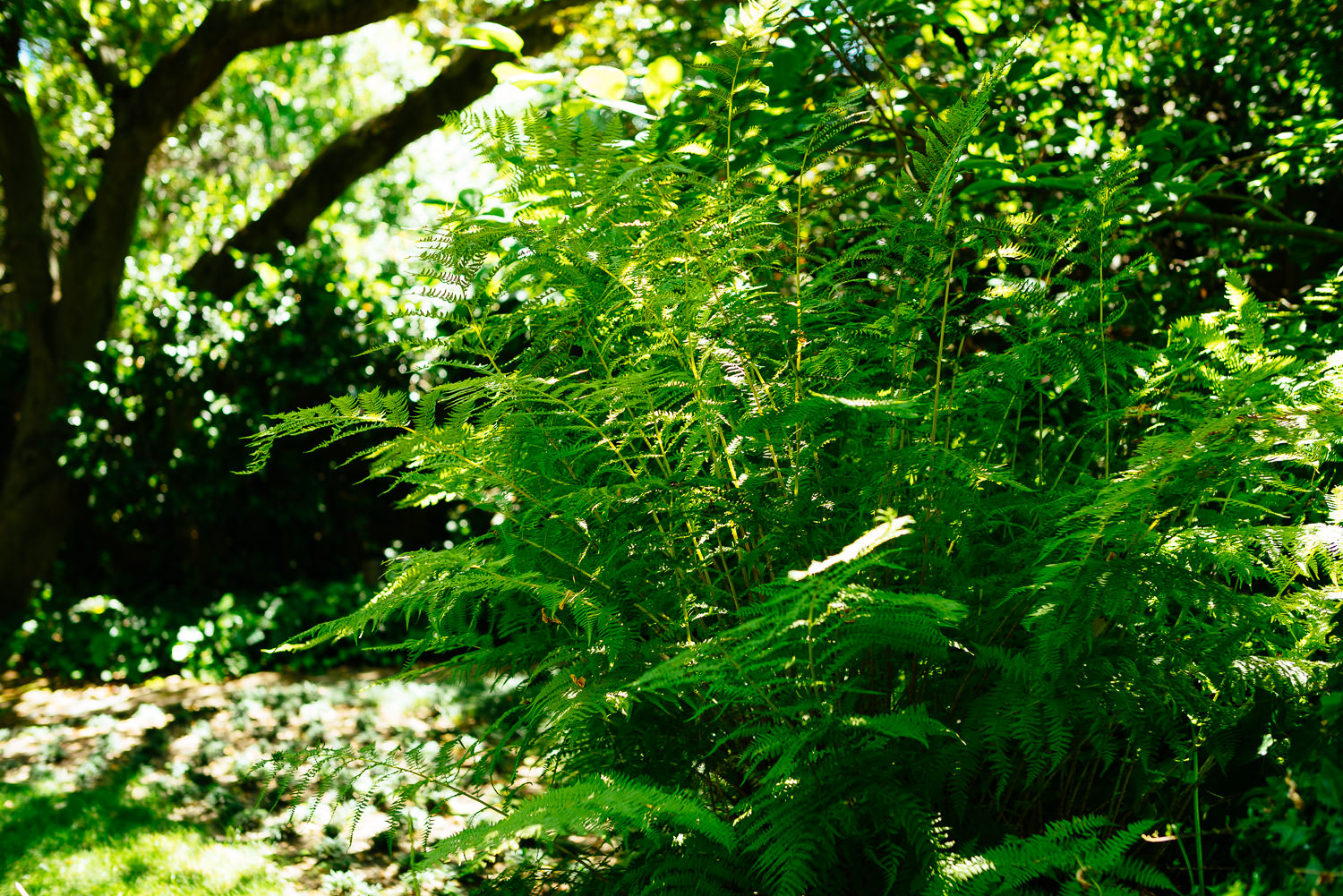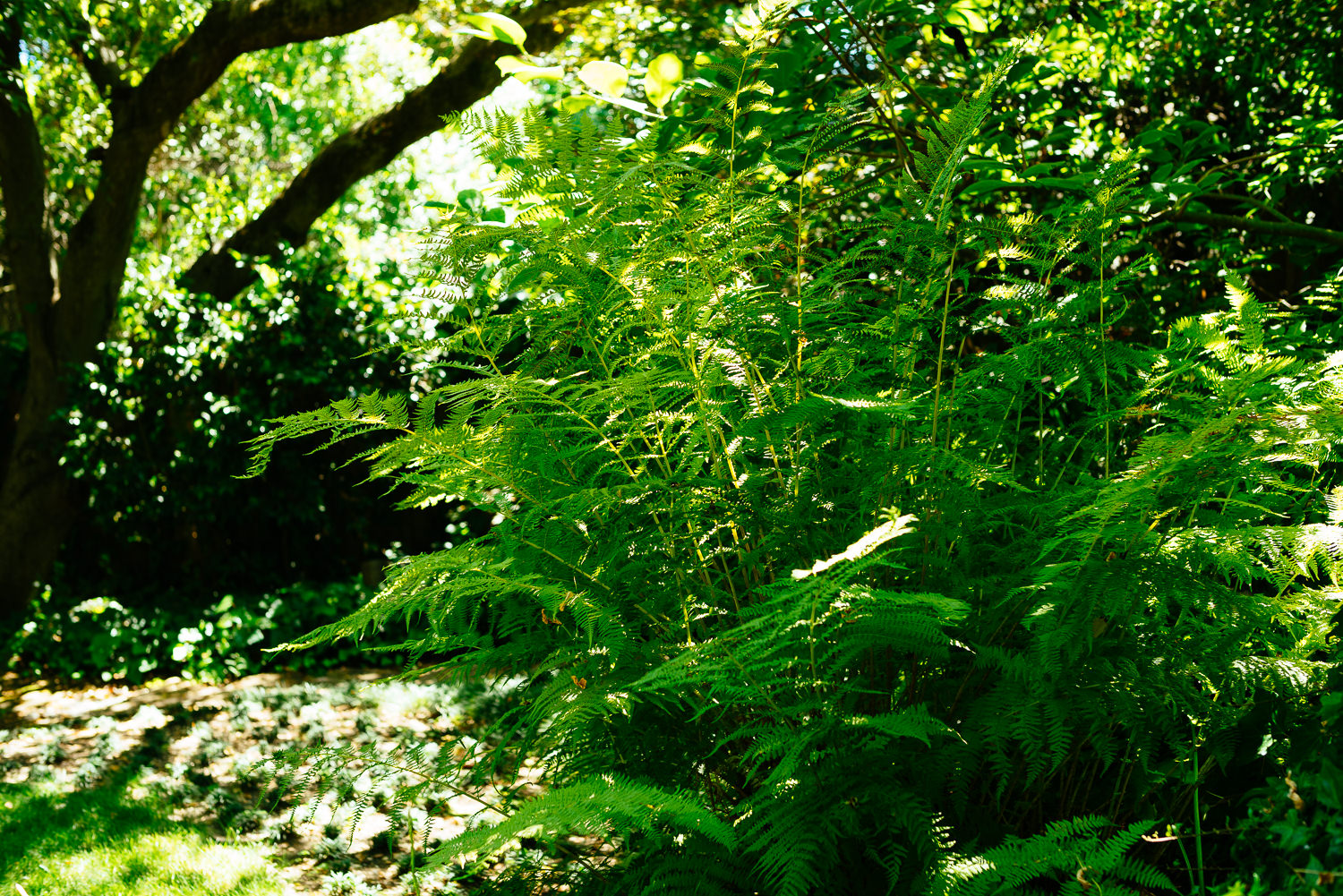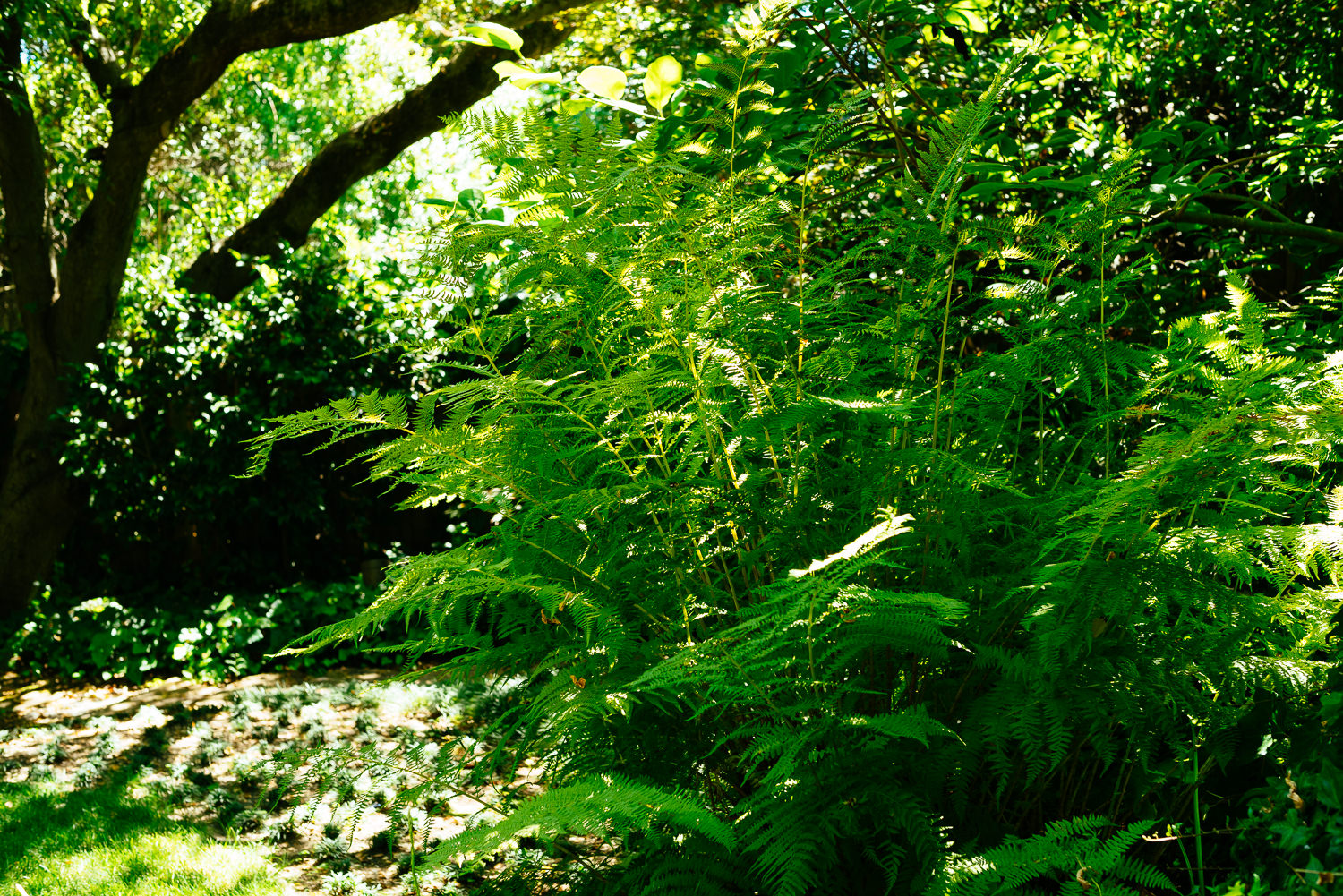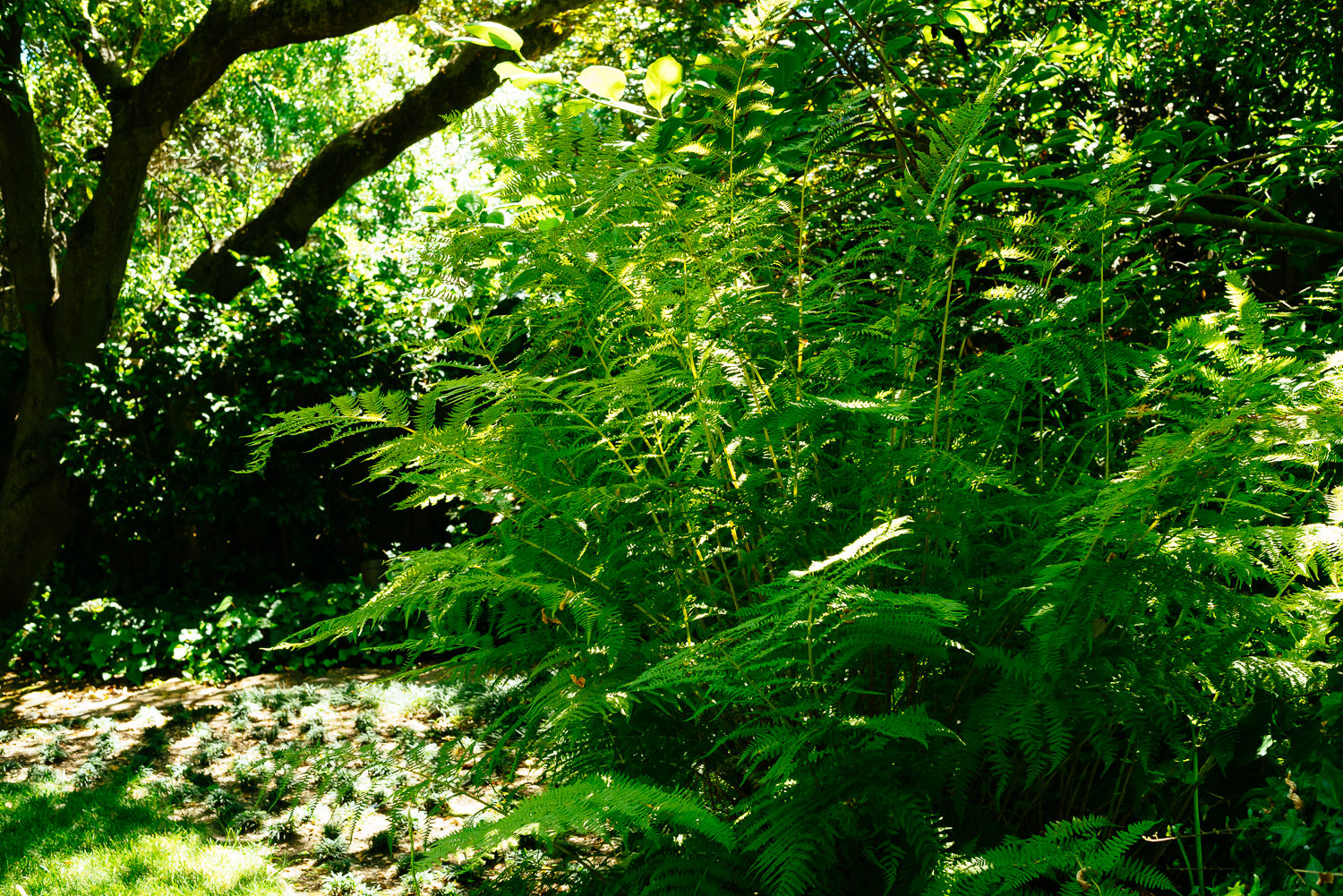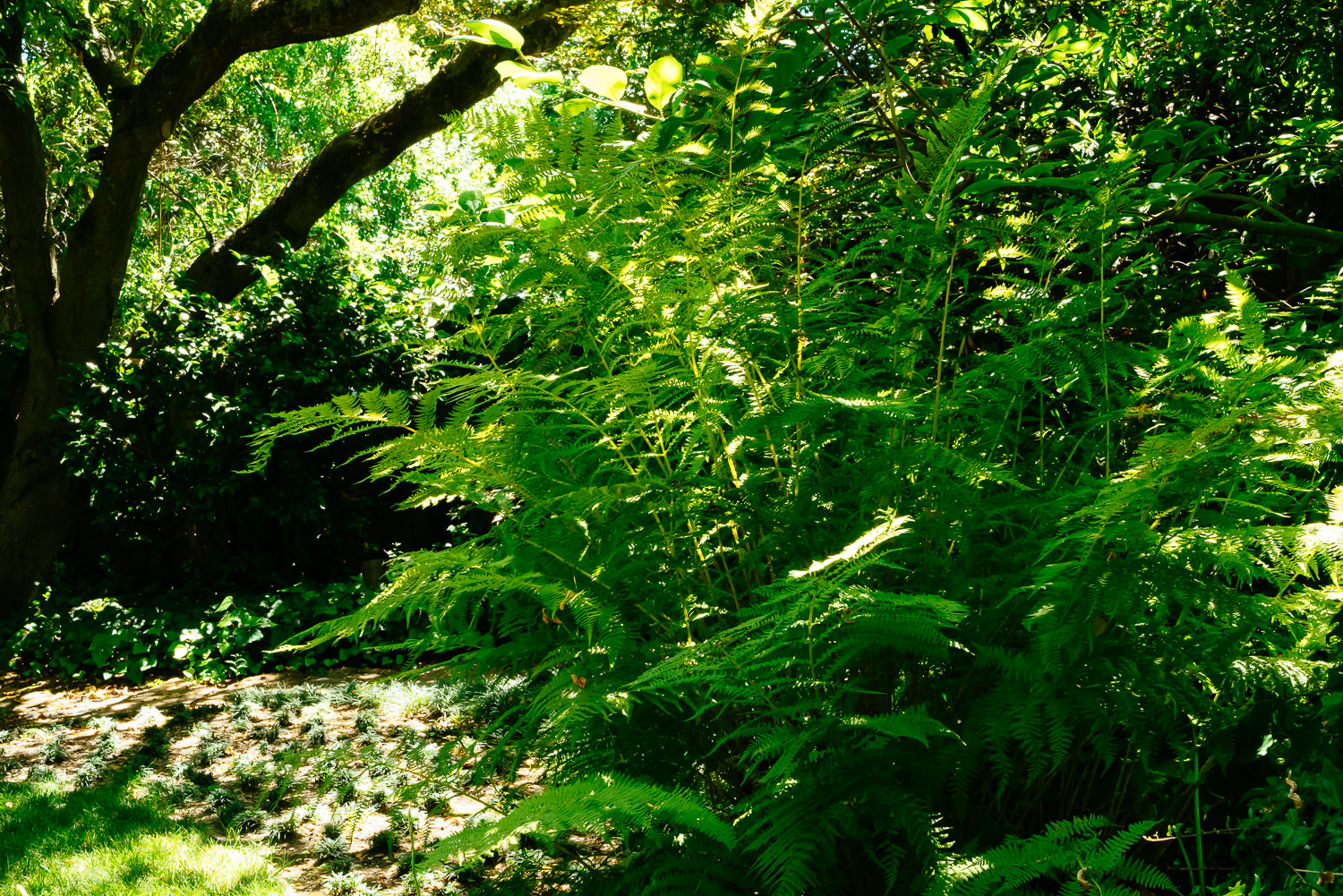 More Bokeh Test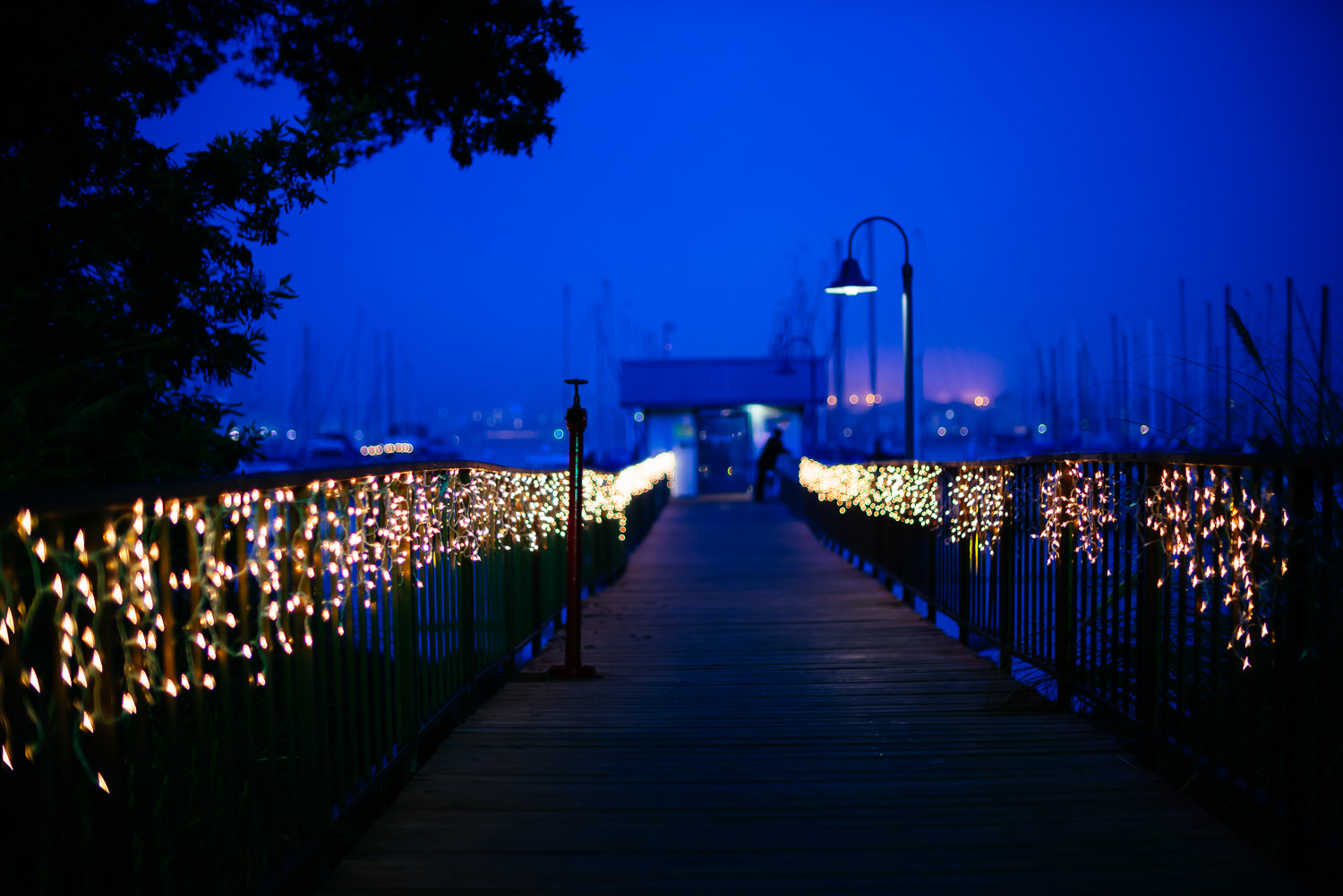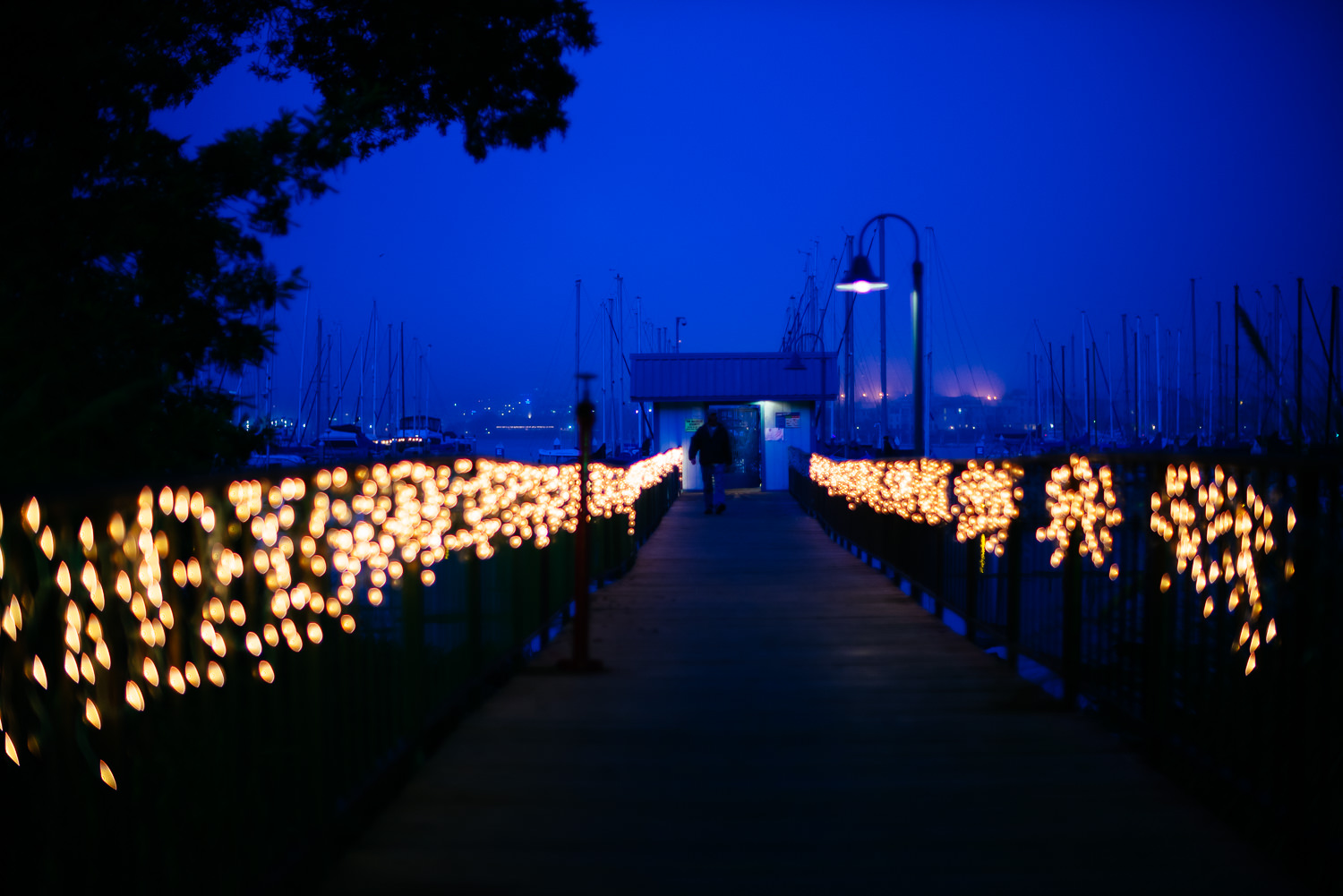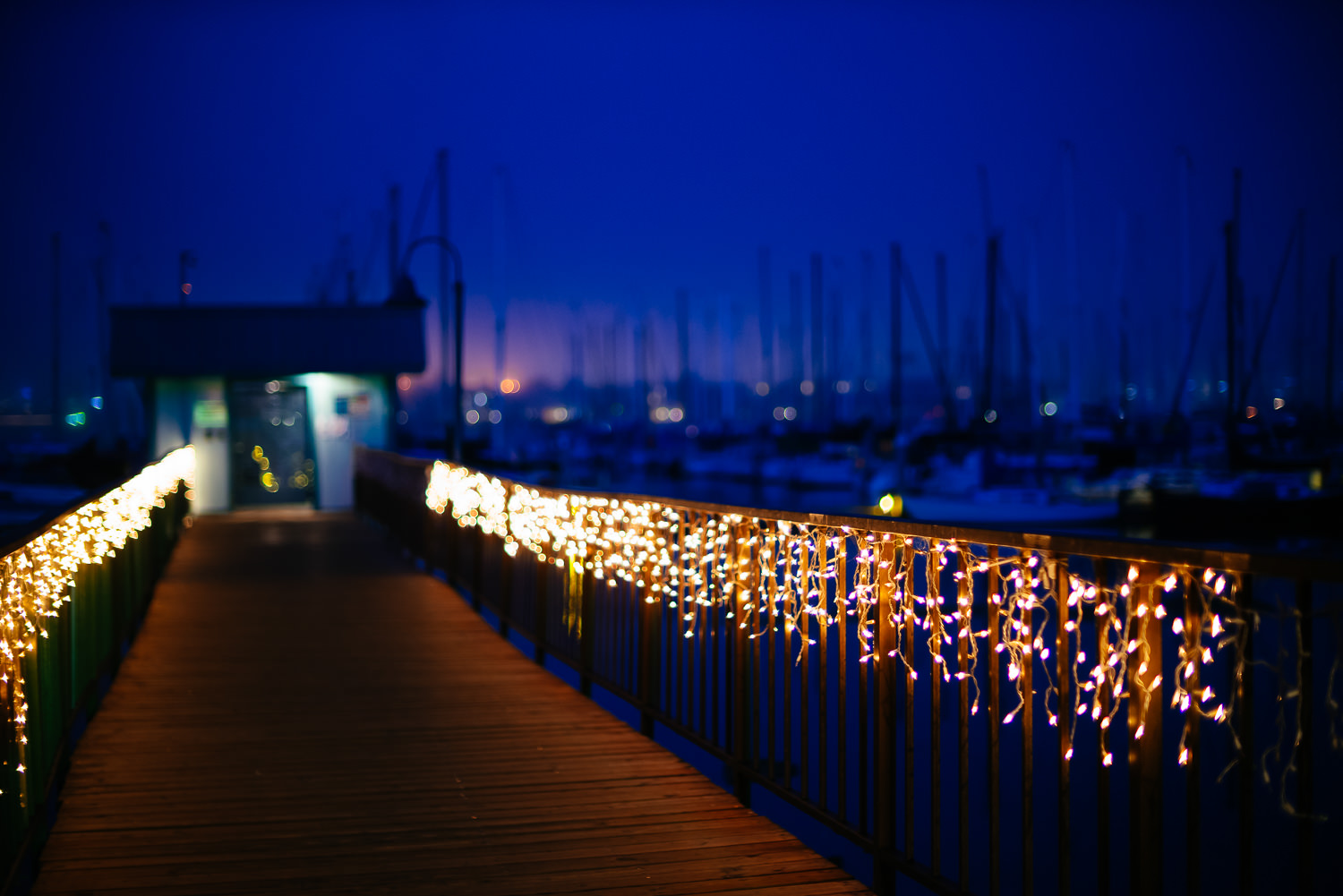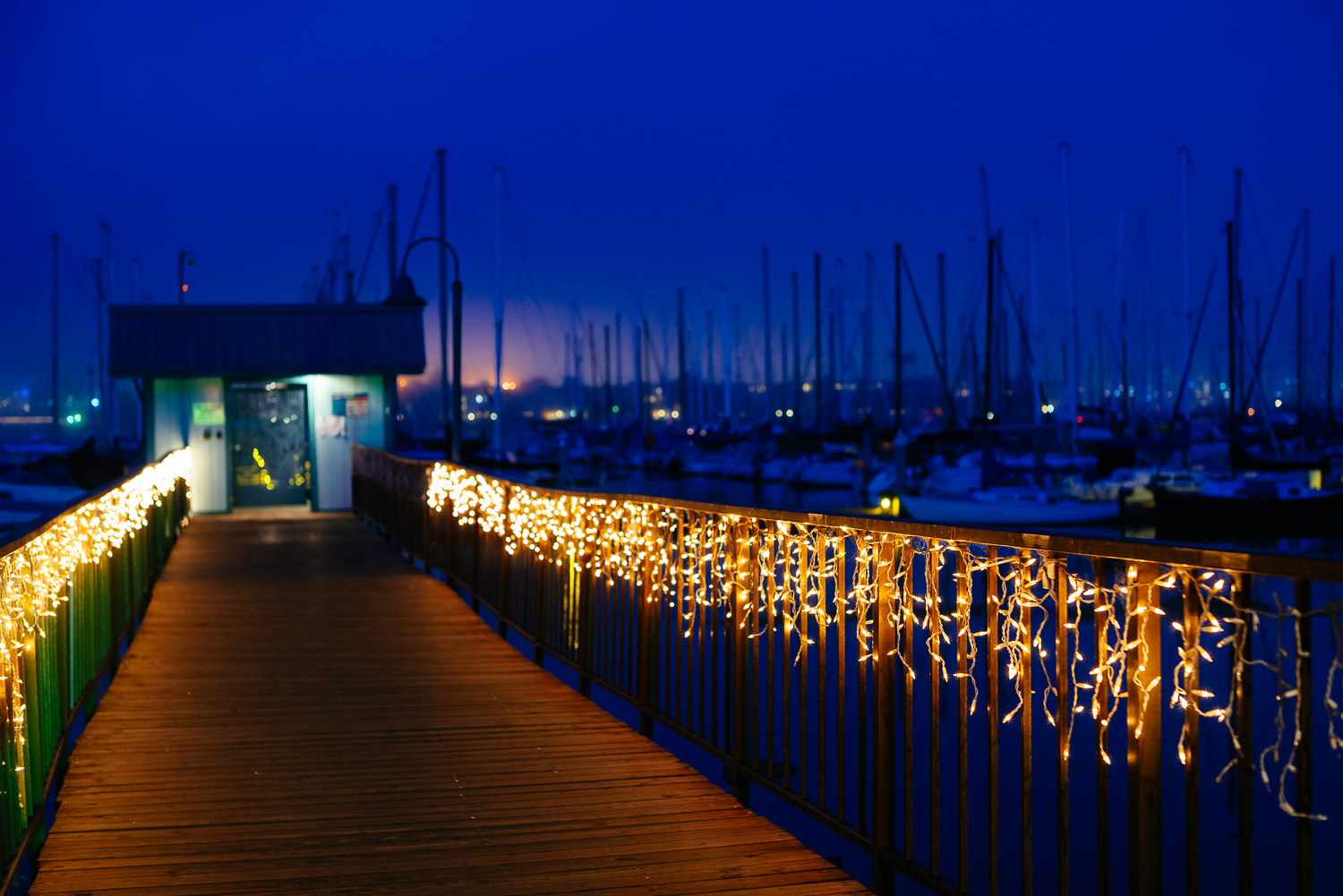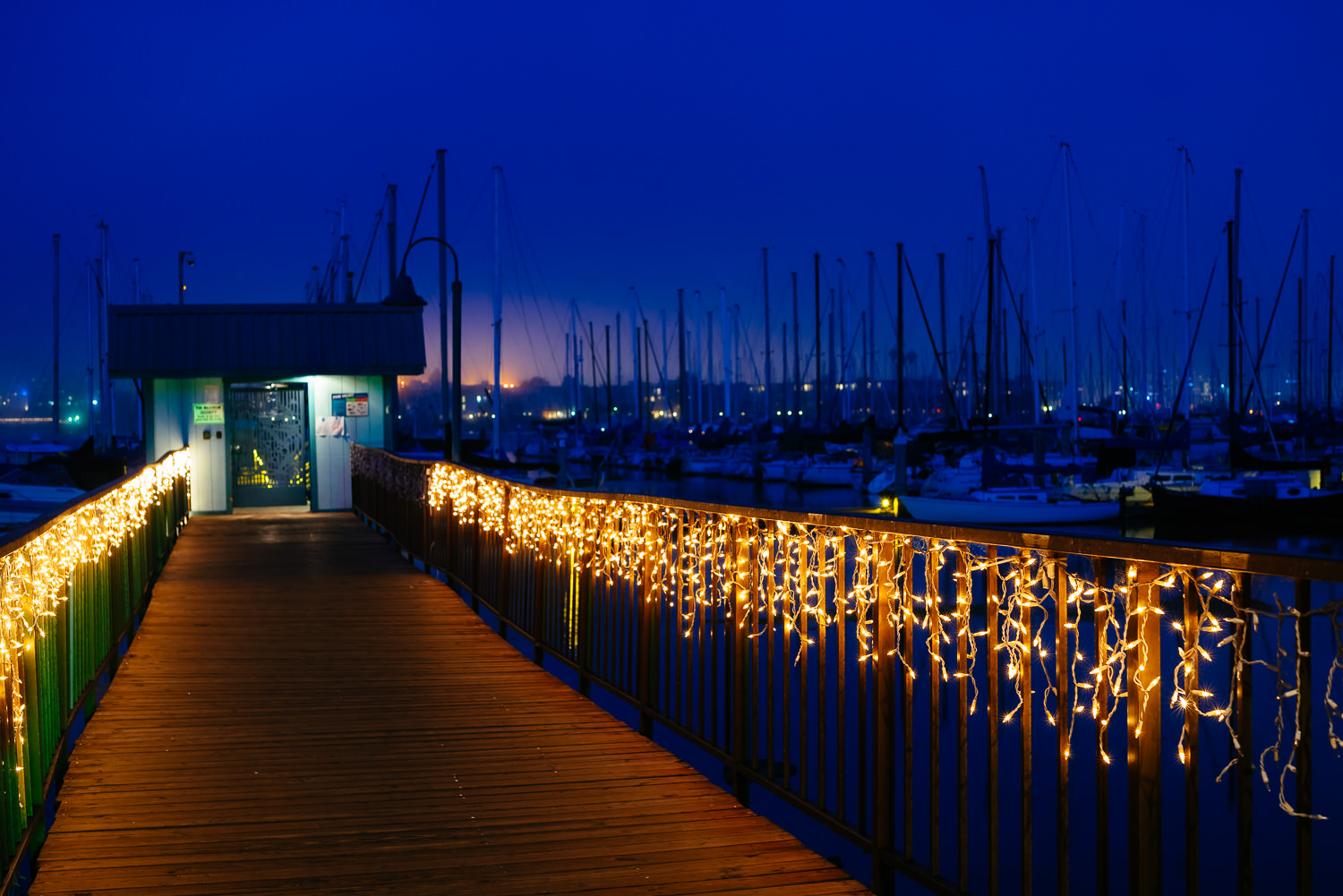 As you can see, those are onion bokeh, a result from aspherical lens element. But the main point here is the bokeh close to the corner can looks weird. They are not fully circular. But I have to stress that it's not rare to see lenses having ultra large aperture would do something like this, especially in a mirrorless design. I have seen something similar (as it is closer to the corner, the bokeh become less and less round) on Voigtlander 50/0.95, Voigtlander 35/1.2 II, Canon FD 85/1.2, to name a few.
Close Up
Very Dreamy
Examples at minimum focusing are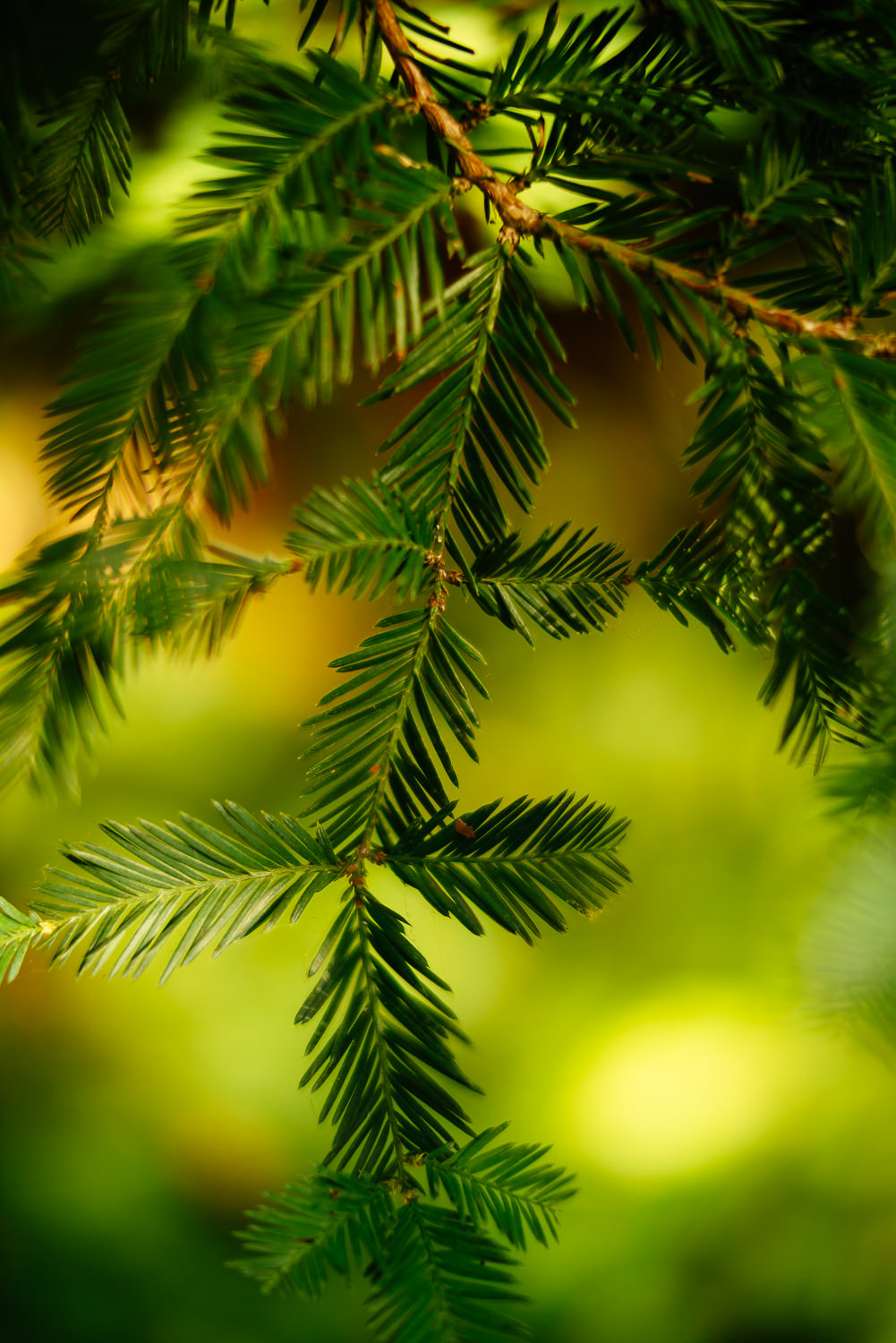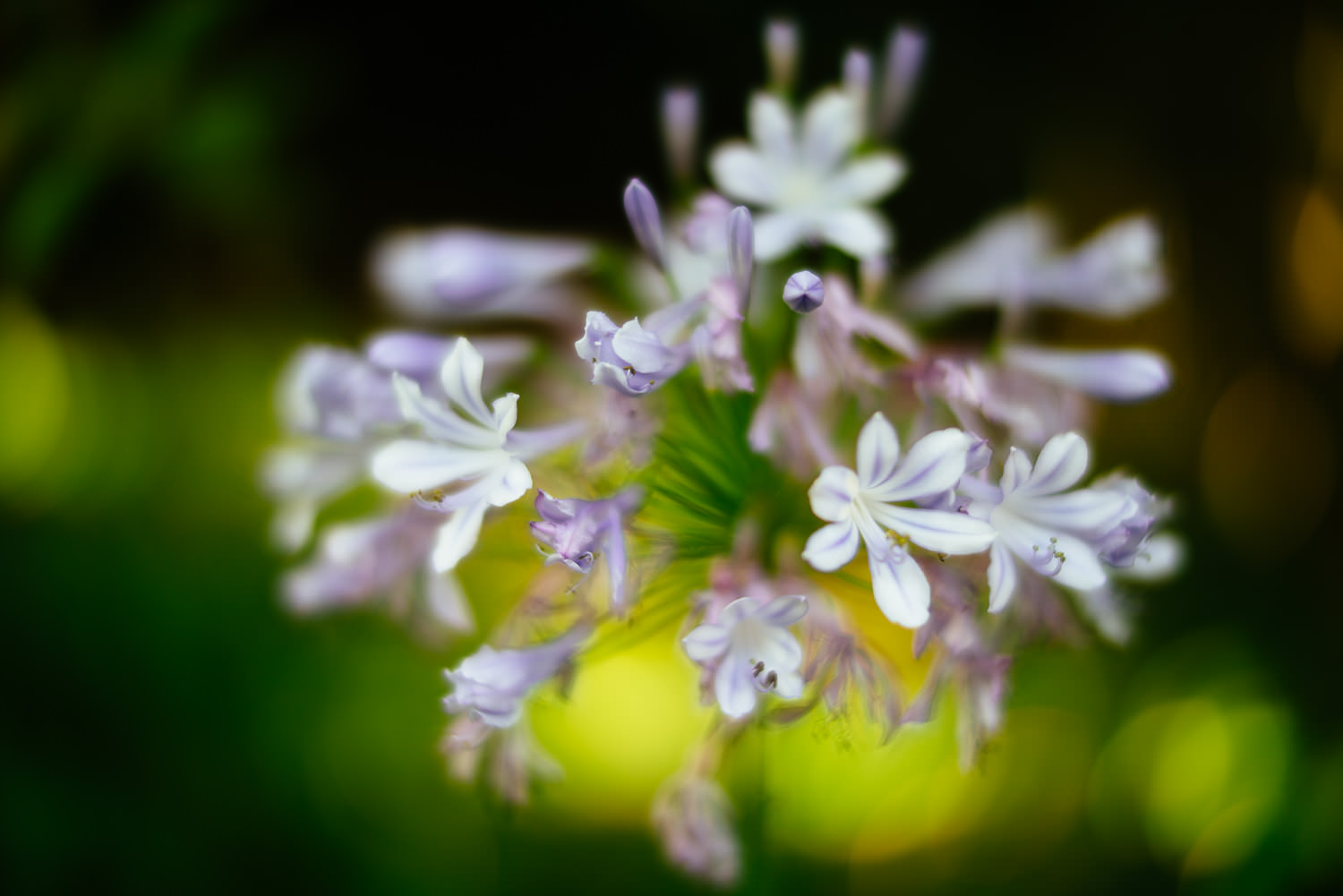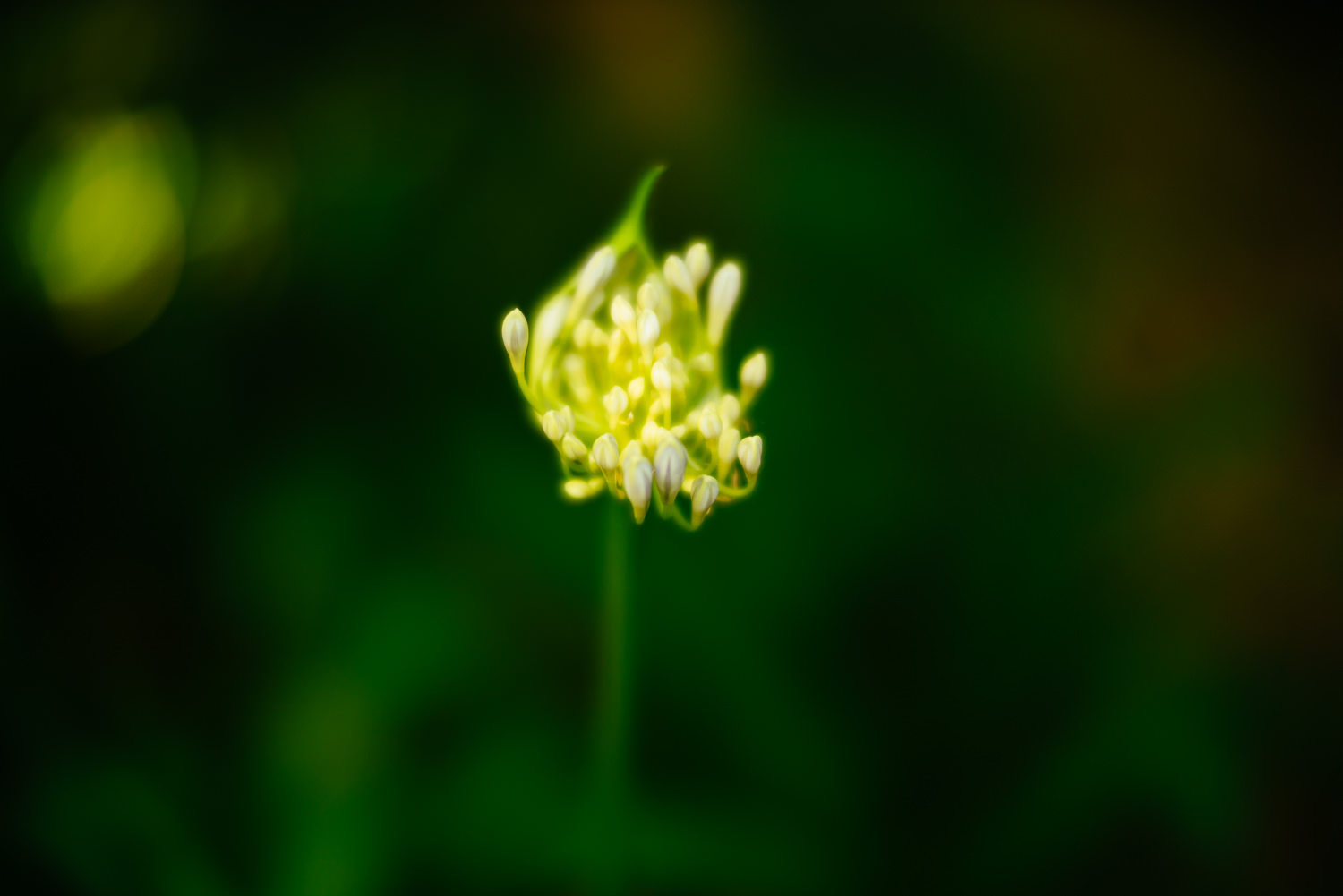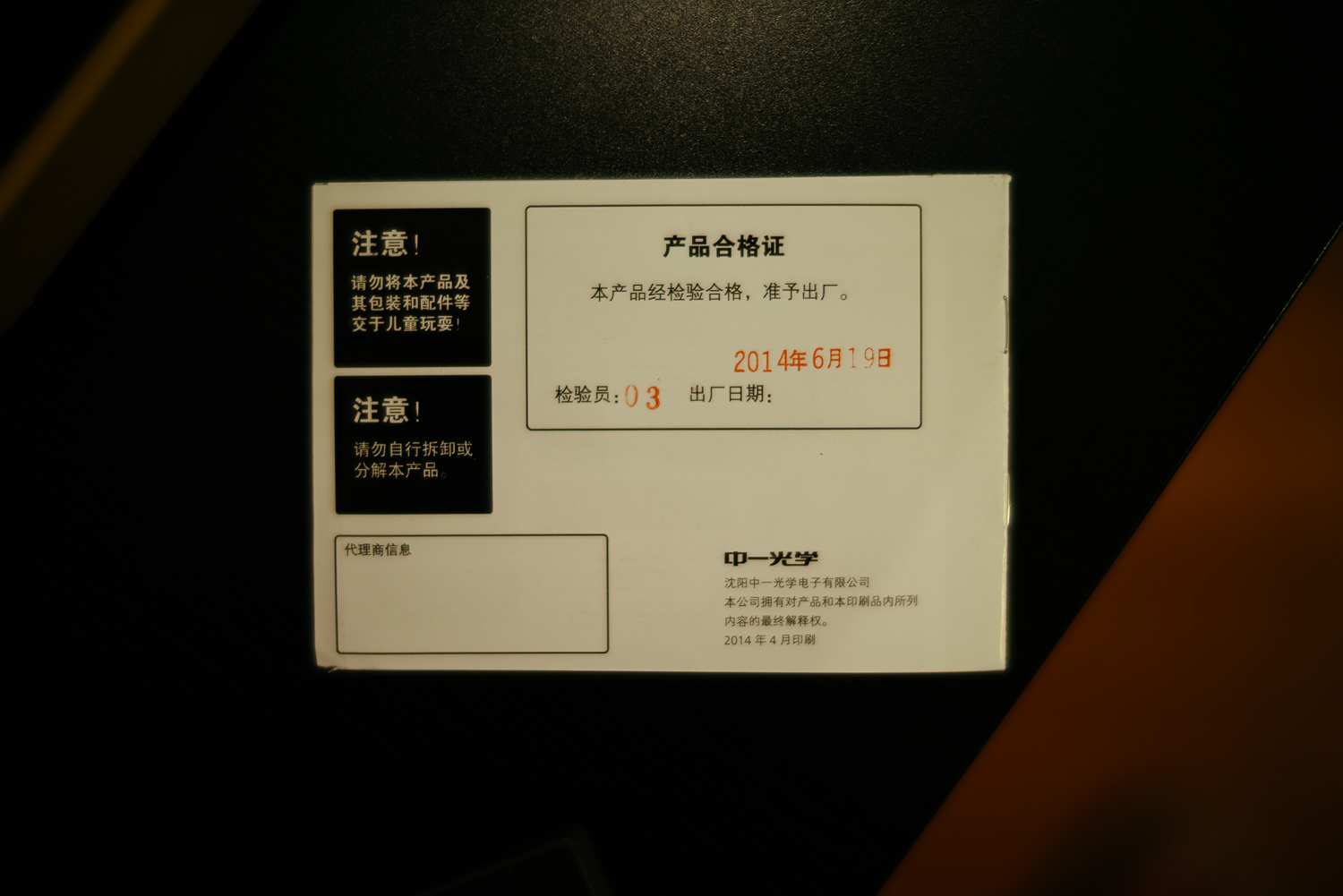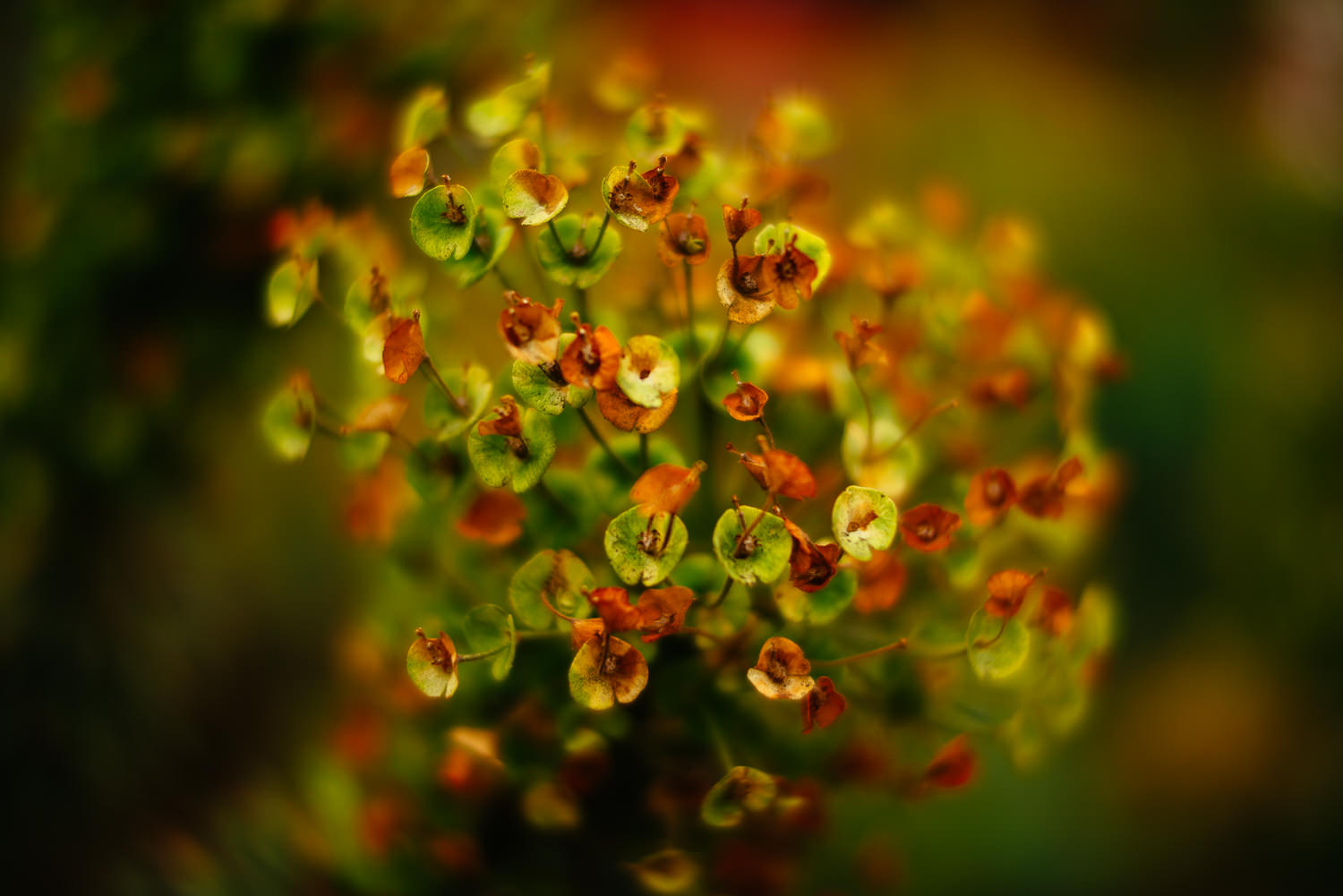 Flare
Severe, but not necessarily bad
Examples are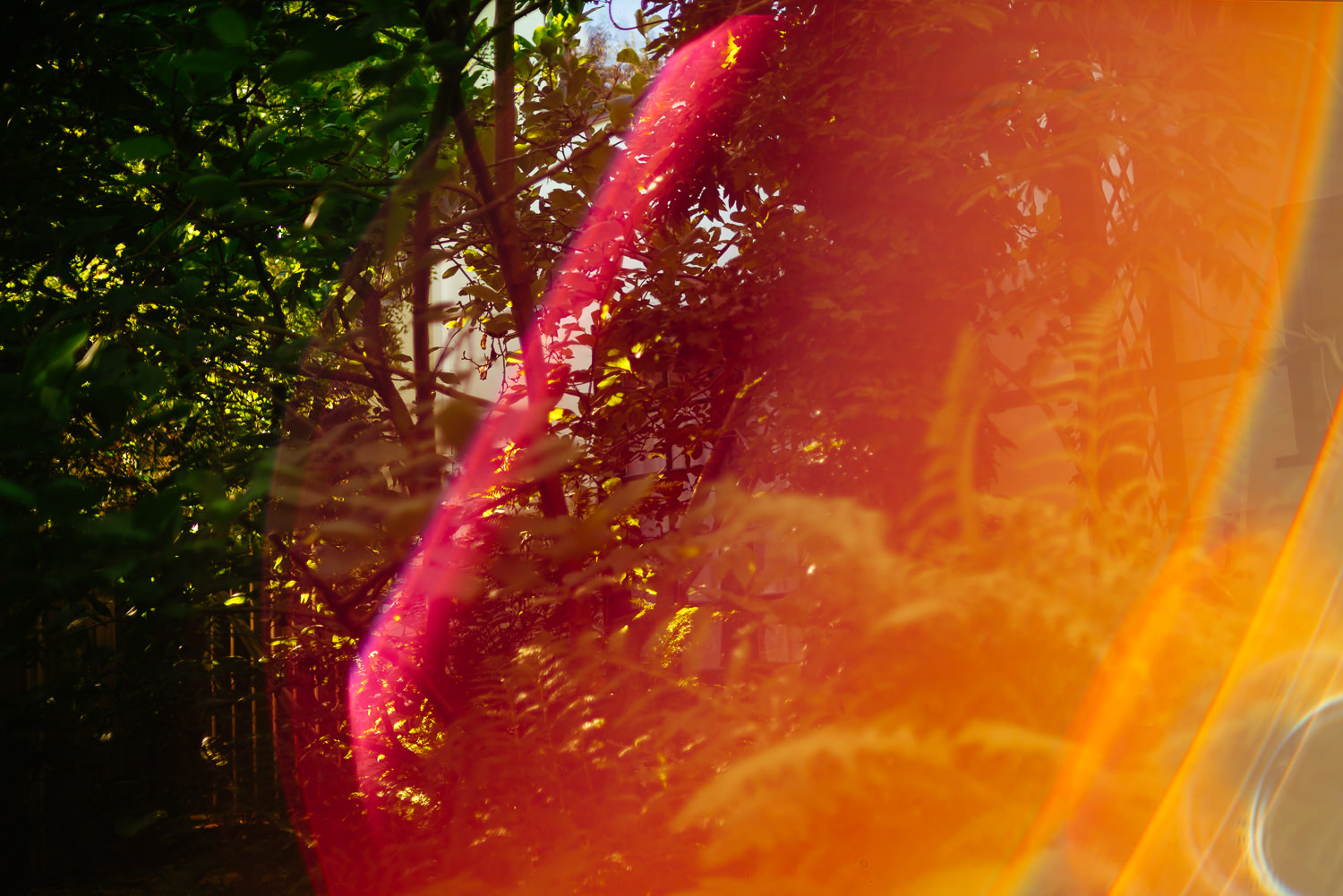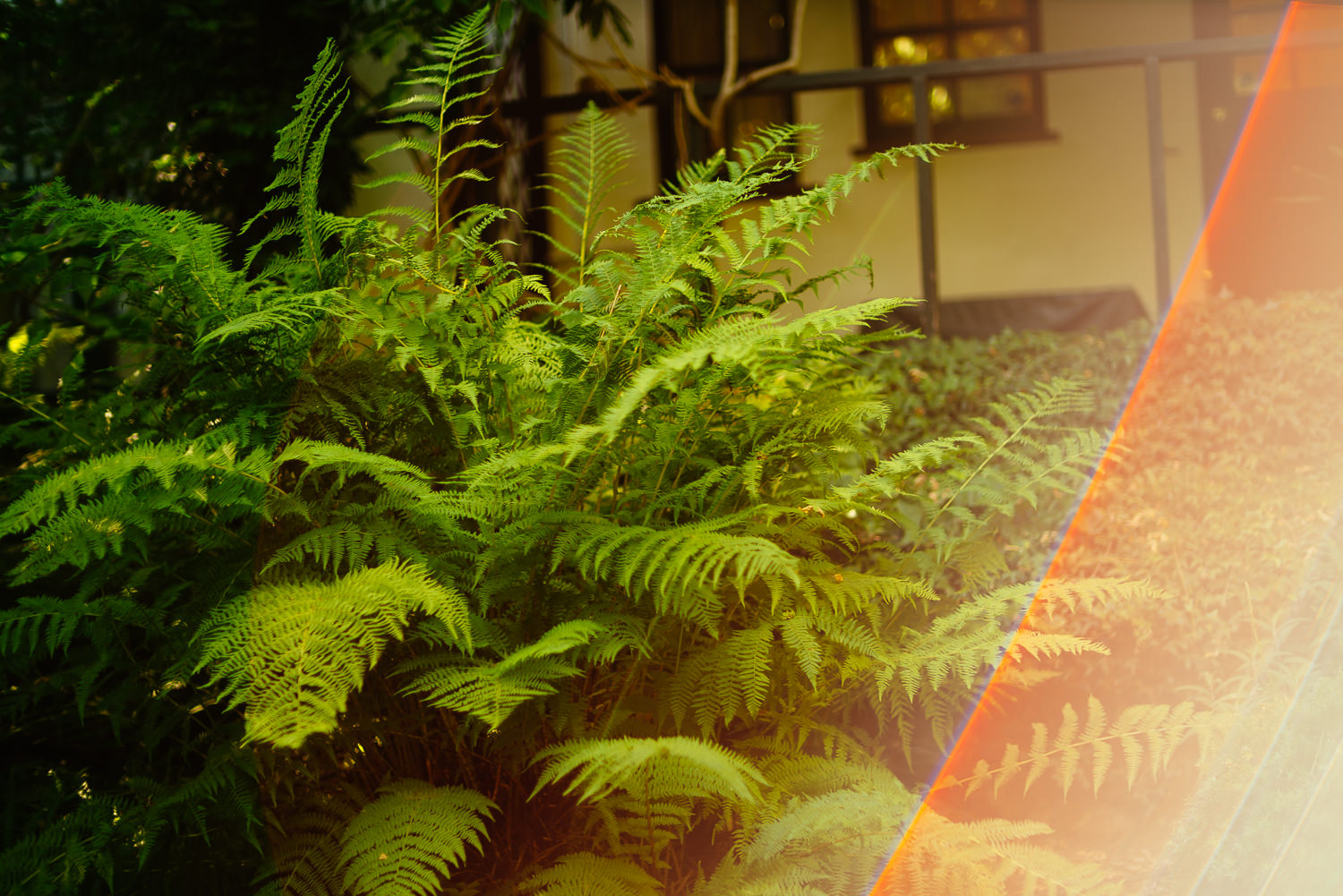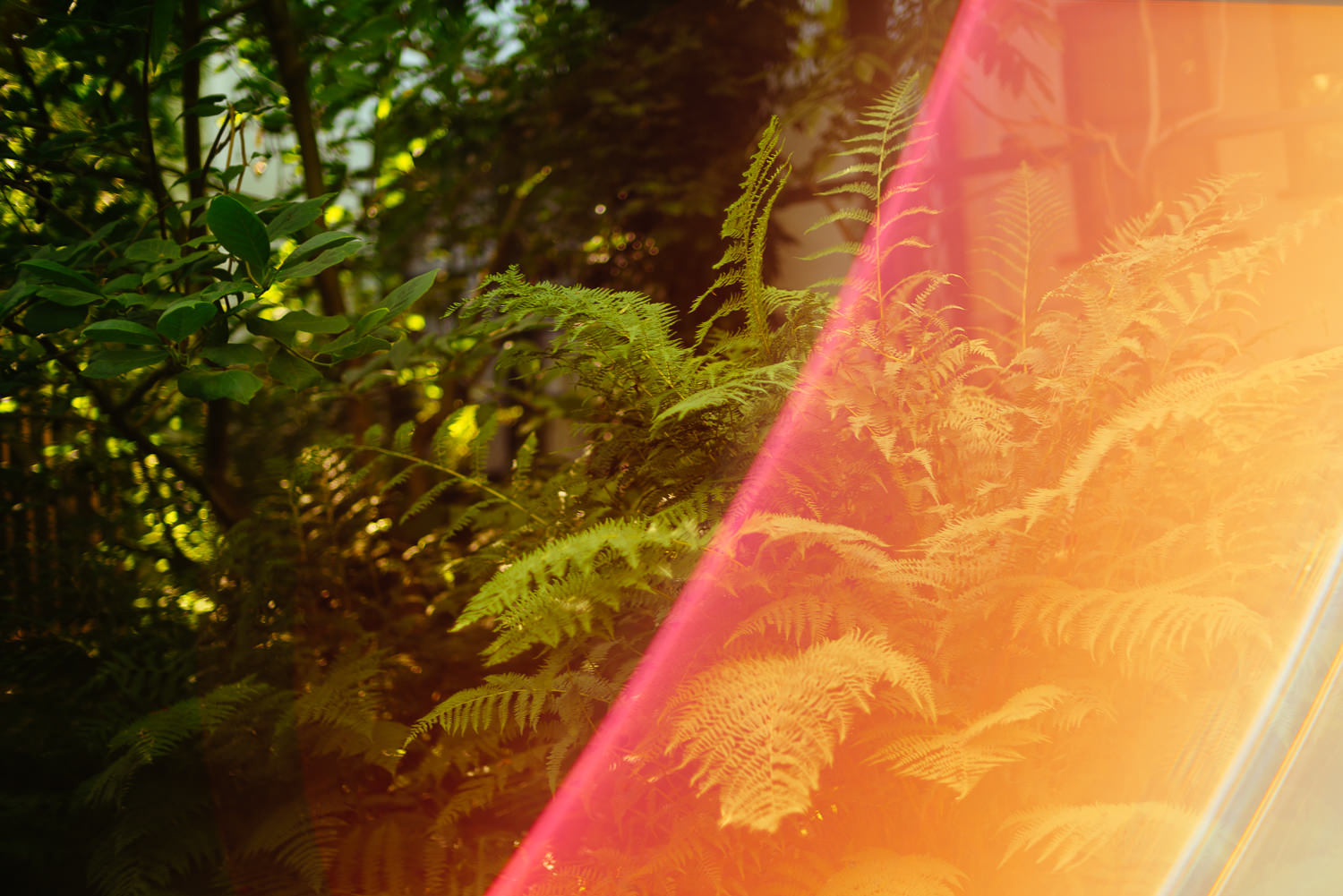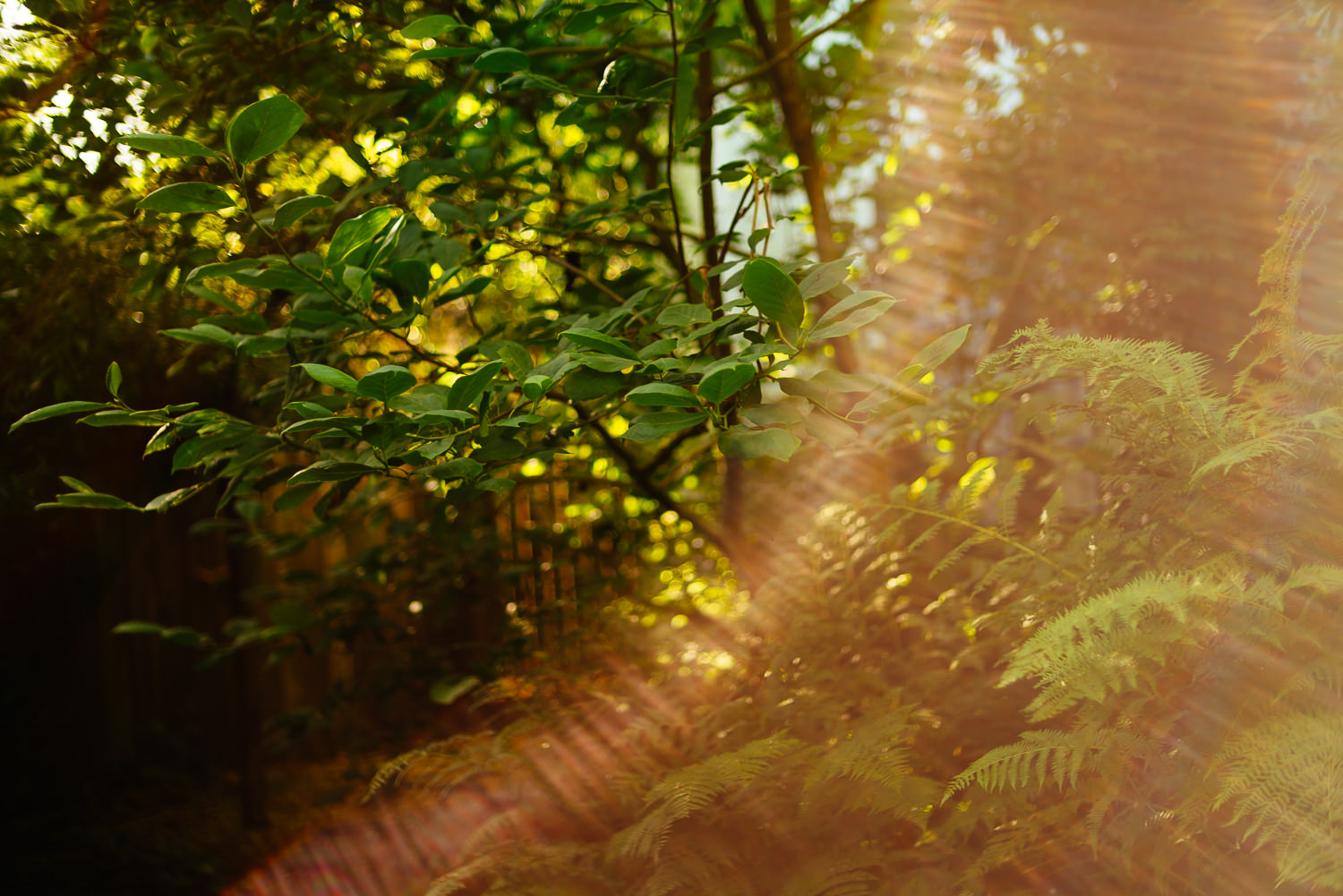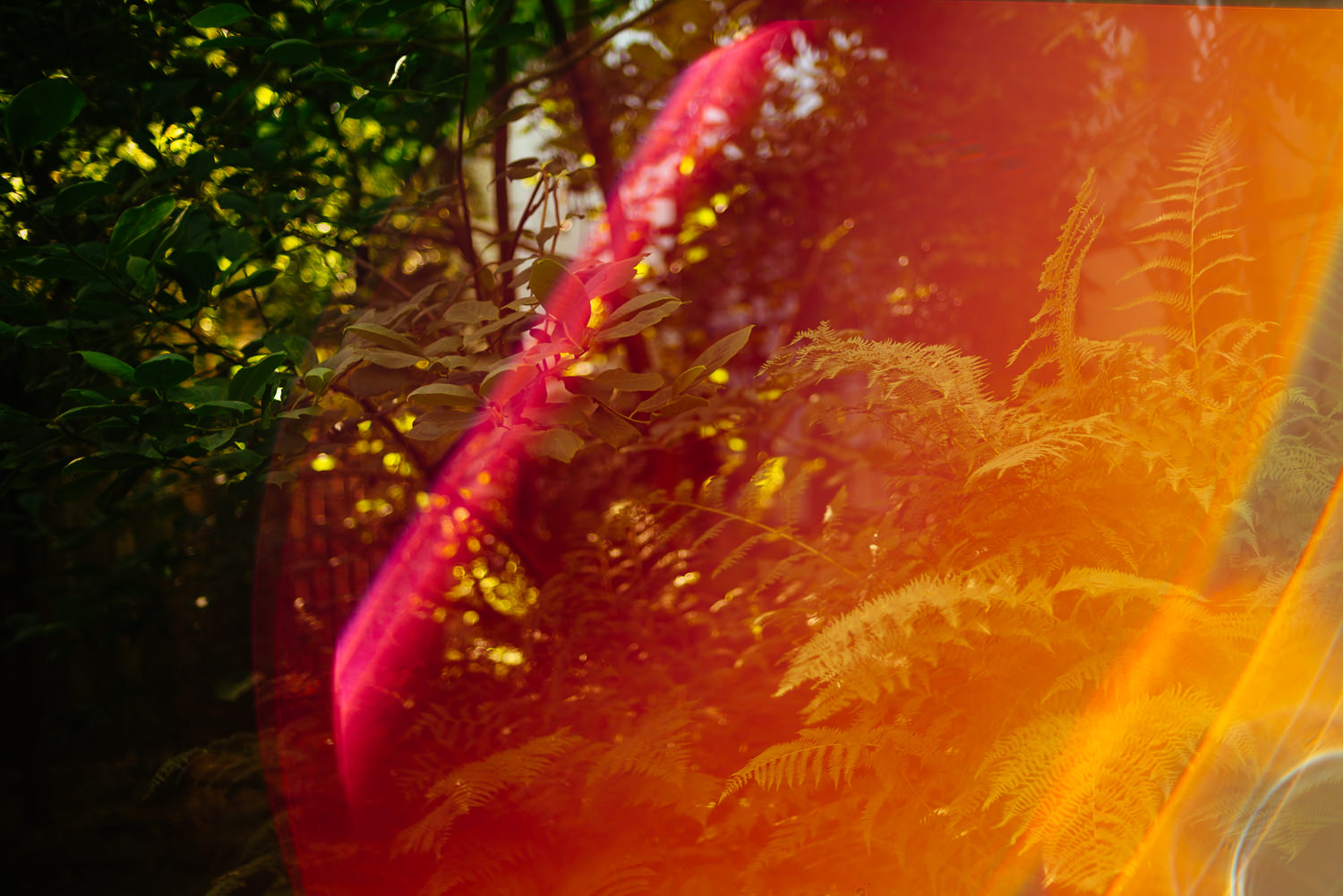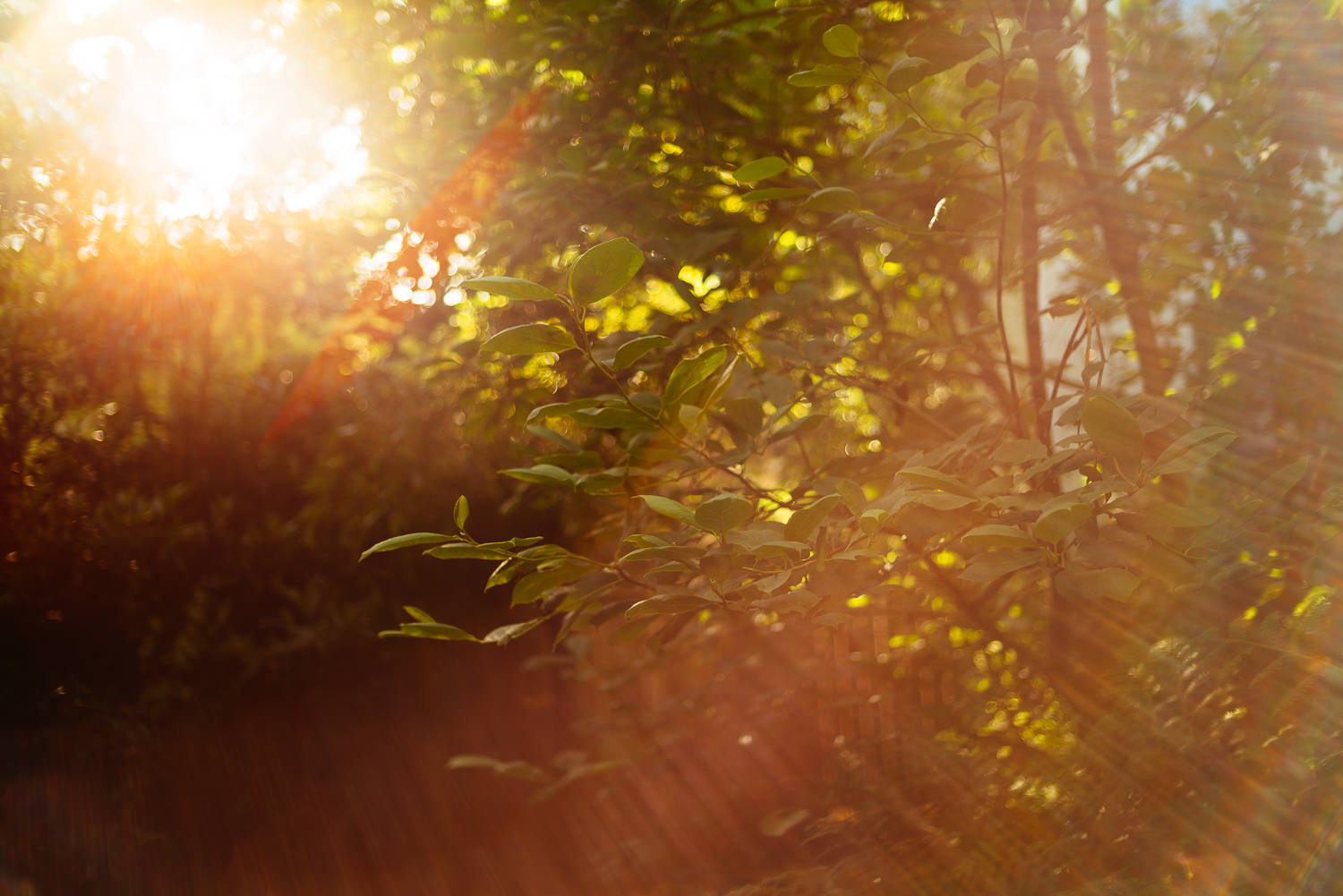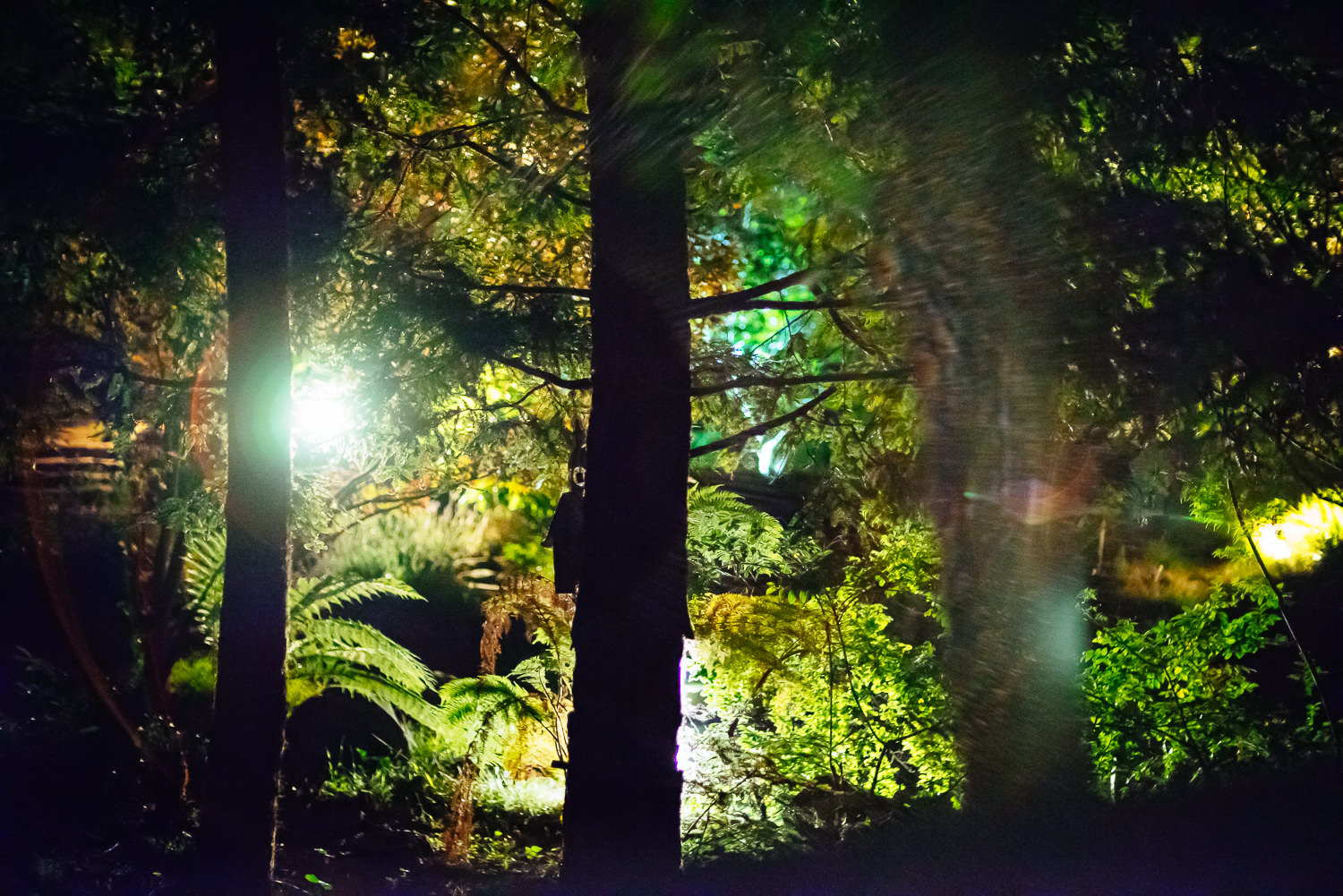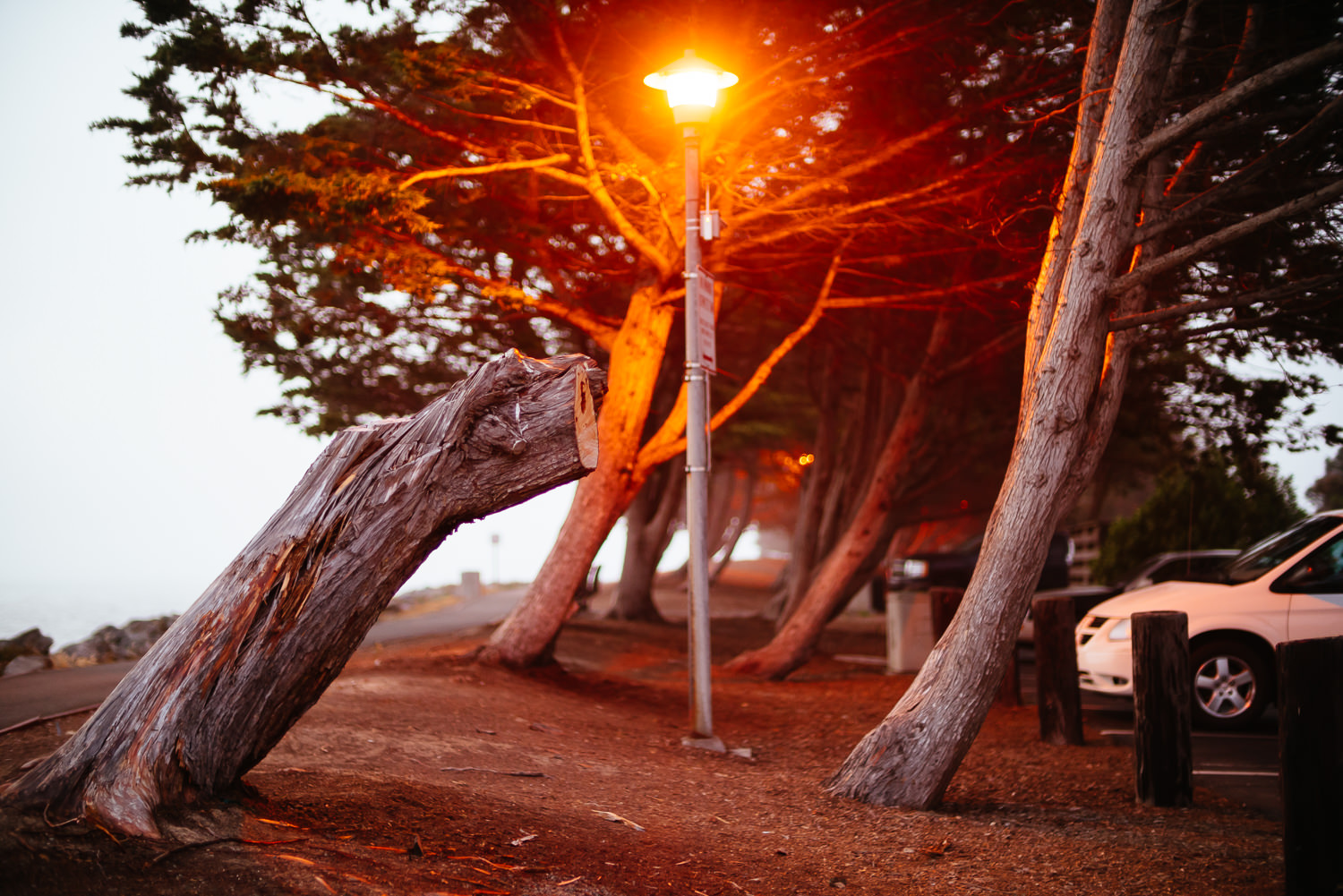 The first 6 are intentionally triggering flare by panning. As you can see the flare can be very wild, and its quality can change a lot as the angle of the incoming strong light is changing.
Comparison
The comparison I am going to do is of the "crazy comparison" kind (If you read Steve Huffs' blog you will know what I mean).
In direct comparison in terms of spec., people would think about Voigtlander 50/1.1, SLRMagic 50/0.95, and Leica 50/0.95, or even Leica 50/1, Canon 50/0.95. But I have none of these (see that's an example of the limitation of the "personal blog" I described at the beginning). From what I've heard the Leica 50/0.95 is the king in (high) price and build quality, the SLRMagic is the king in optical quality and poor marketing (a tragedy indeed), the Leica 50/0.95 and Leica 50/1 are the king in "special look", and the Voigtlander 50/1.1 is the king in (low) price (but people seems find the image boring, not enough character as one want). Well the Mitakon 50/0.95 is the new king in (low) price for sure, but what about image quality? Character? In terms of IQ (Image Quality), it is for sure worse than Leica's and SLRMagic's. Even when I don't have those lenses I can tell from the samples I shot and you've seen above. In terms of character, I am not so sure. We have to wait for the others who have extensive experience with those lenses to tell us. From what I see the Mitakon 50/0.95 is kind of like Canon 50/0.95, but with less character.
The two other comparisons are: Voigtlander 25/0.95 and Sony Zeiss FE 55/1.8. The main reasons are, they are of similar price range, and I have experiences with those.
Voigtlander 25/0.95
It's in micro four third mount, covers only the four third circle. So in terms of FOV it is 50mm, and it's F0.95. In terms of depth of field it is F0.95 X 2 which is F1.9. But I will stick to the fact that it is F0.95 for the comparison for the moment, because F0.95 put a huge constraint on optical construction. One way to see it is if we could use the same lens formula for Voigtlander 25/0.95 and magnify it proportionally, it would be a 50/0.95 (resolution will decrease though, for a complicated reason).
Wide open both of them (Voigtlander 25/0.95 and Mitakon 50/0.95) has a lot of flare, CA, purple fringing. The Voigtlander has more purple fringing, and the flare is more pleasing (to my taste). Wide open both are not very sharp, but from my experience the Mitakon is sharper (I have included the fact that I am looking at 16MP images from Voigtlander but 36/24MP images from Mitakon). The contrast is lower and the glowing is more severe on the Voigtlander.
In short, the Mitakon is in many aspect superior than the Voigtlander. And I didn't mention the thinner depth of field yet. When Voigtlander first launched their first lens in m43 mount it was a huge hit and people are waiting in lines to get one copy (I was in the second line in US and it took me a few months to get one) and in eBay the price of it goes skyrocket as the demand is much larger than the supply. Will we see the same thing for the Mitakon? The big BUT here is we are talking about Voigtlander, a long established brand name, both in terms of the name Cosina bought, and what Cosina has shown what Cosina Voigtlander is\ capable of (Hey, Zhongyi, see that a name is very important?). Also, at the time of launch, there's nothing like the Voigtlander 25/0.95 in m43 format. So it was a big deal for people locked in the m43 system, especially the GH video line that the Voigtlander becomes one of the go to lens for a lot of videographer. In full frame E mount however, the market size is a lot smaller than the then m43 format, and there are a lot of alternatives as I mentioned above, although the cheapest F0.95 is in the USD3000 range. So in this sense the Mitakon won't be as successful as the Voigtlander 25/0.95, both because of the brand name and the target market (I didn't mention yet the fact that m43 cameras are typically a few hundred USD back at that time and the Full Frame E mount cameras are USD1500 or above).
To compare it to the SLRMagic though, I guess Mitakon would be much more successful. The reason is simple, first they are in the right time, that Full Frame E mount cameras have launched. They use the right mount, E mount but not the M mount, which says a lot in terms of marketing than the actual mount. E mount is cheap, but M mount is top quality. Any slightest error in an M mount lens would make the company cursed but that in an E mount lens will be forgivable, especially considering its price.
Sony Zeiss FE 55/1.8
To be included…
The plan is to use that lens to determine the T-stop of the Mitakon since we know FE 55/1.8 is a T1.8 on A7R from DxOMark. Then we of course know wide open the Zeiss would be sharper, but the question is if the Mitakon would be anywhere close to Zeiss' sharpness when stopped down. Considering both lenses are in FE mount and are normal lenses, and in the same price range, some people could afford one only and if the Mitakon stopped down is not usable in say, landscape situation, then the Zeiss would be the first choice and the all-round choice. Only after having that, people should consider the Mitakon.
Samples
Very Low Light Situations
People focus more on the ultra thin DoF a large aperture can give you. But of course larger aperture means letting more light in. Here are a few examples that wouldn't be possible for me to shot it handheld.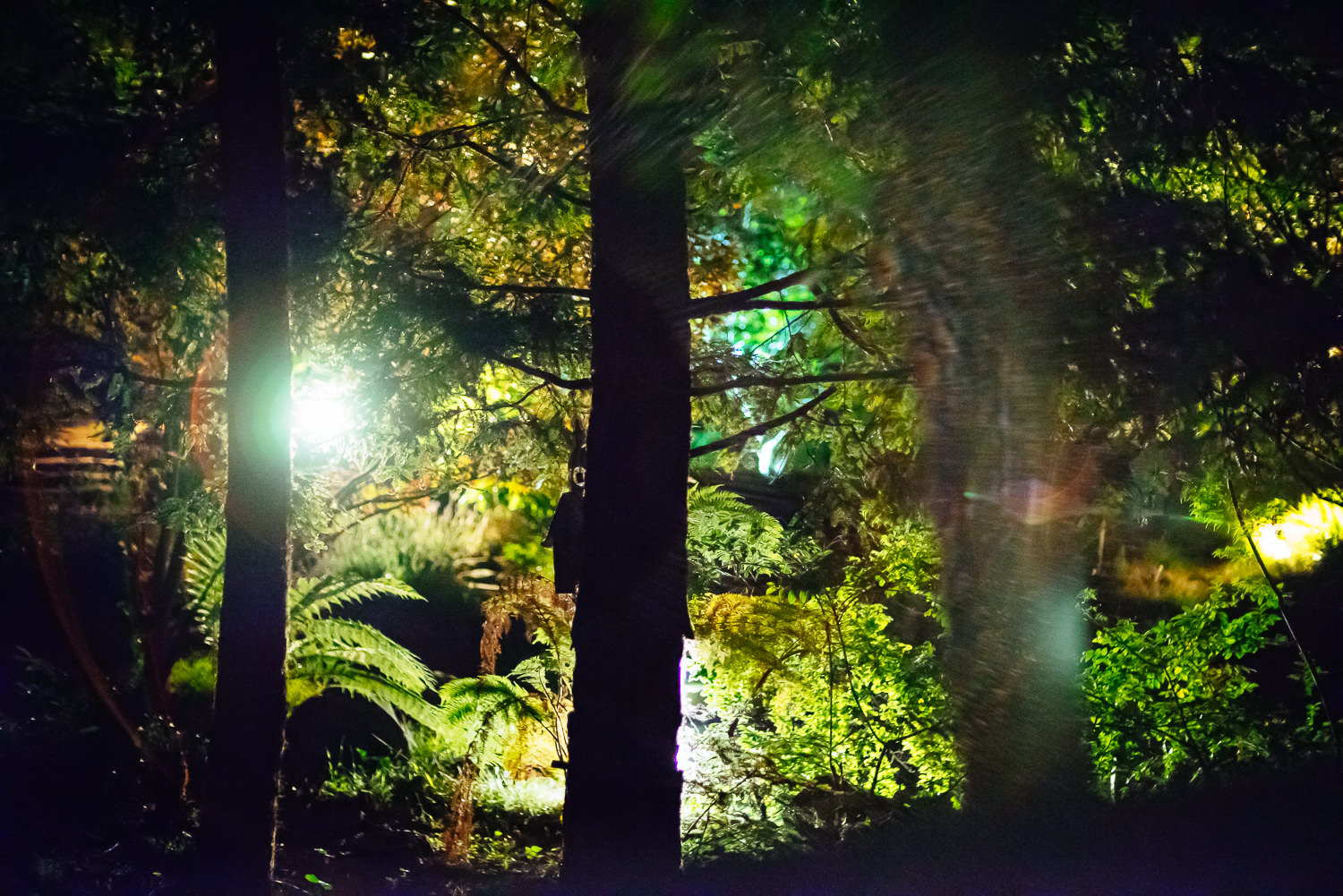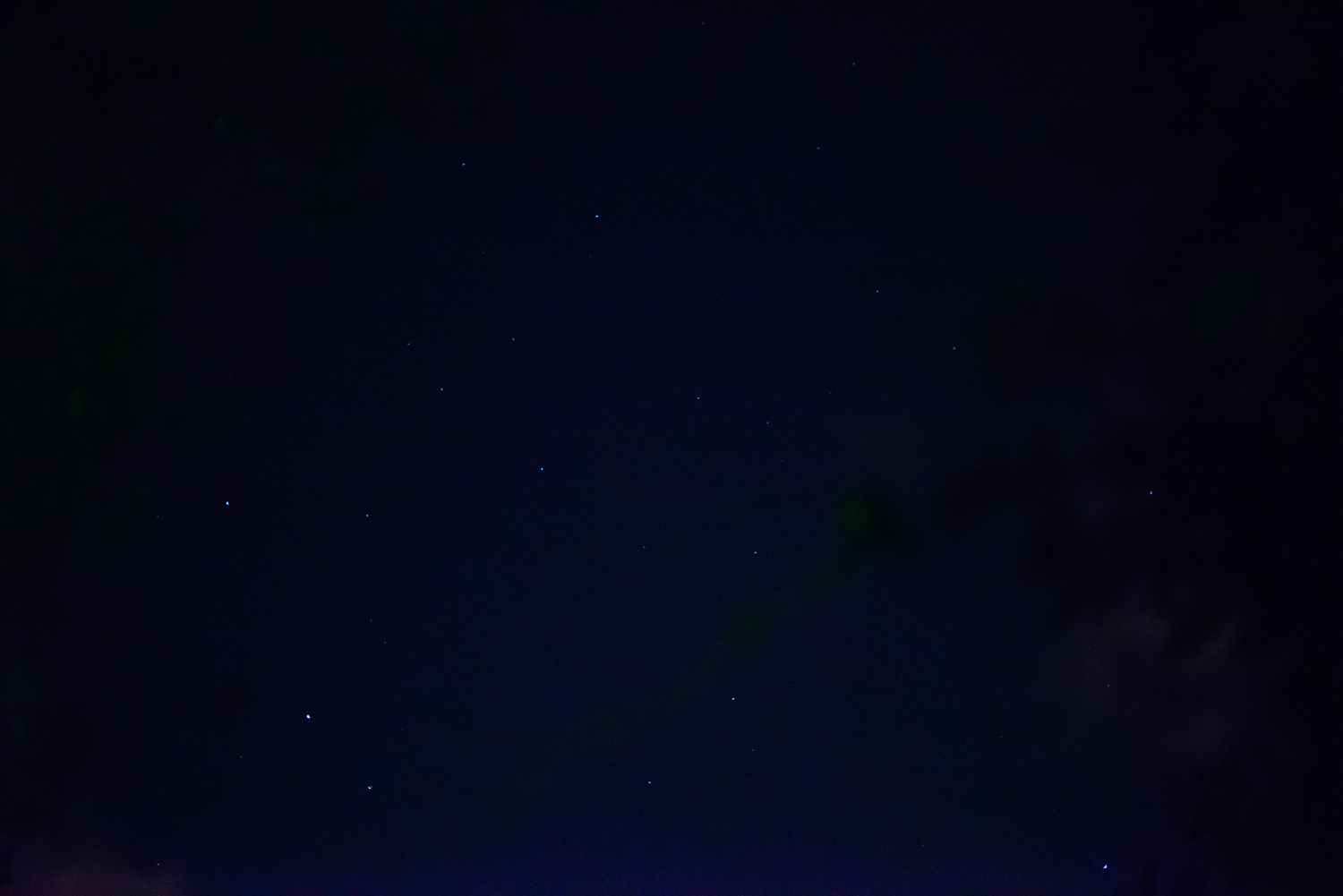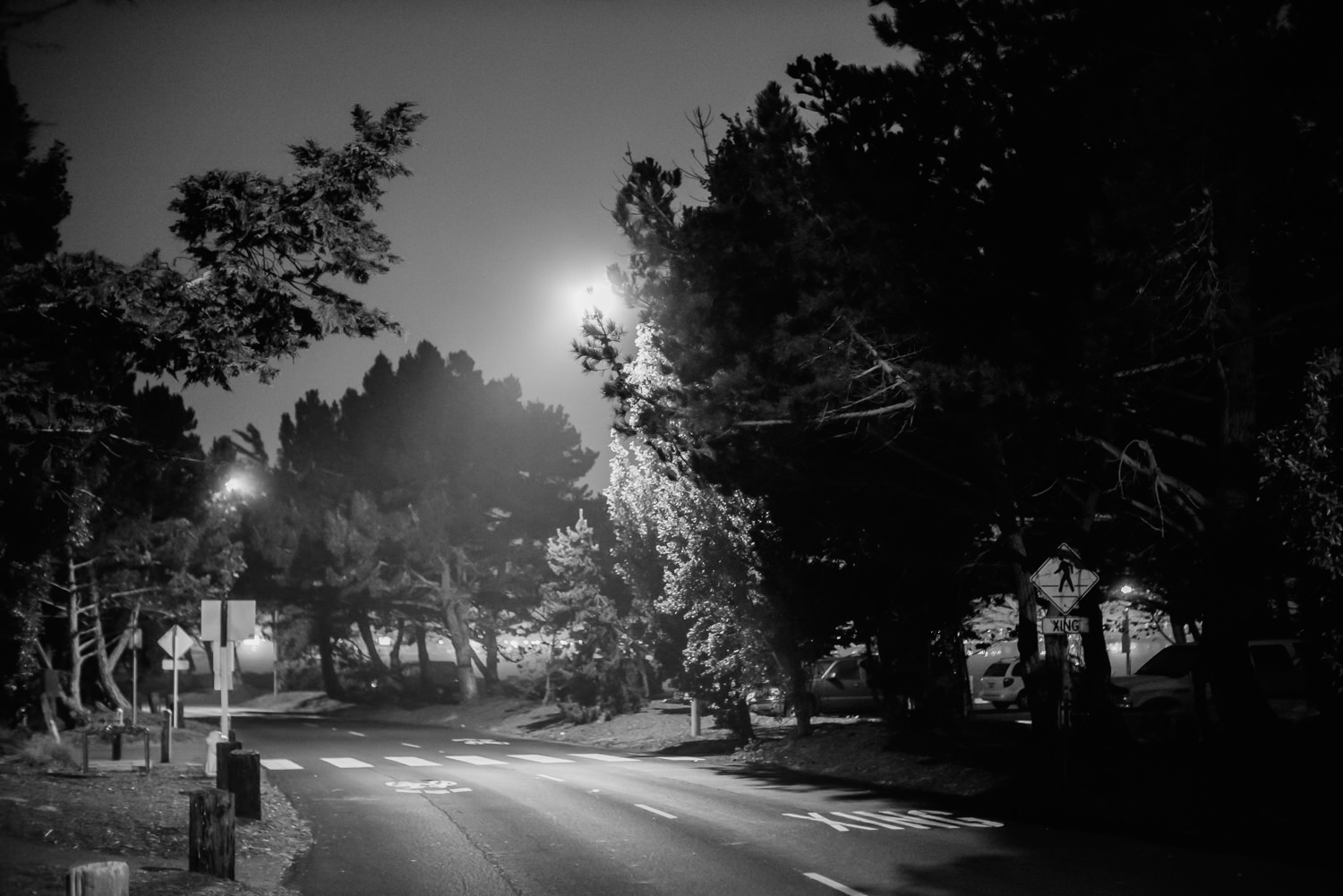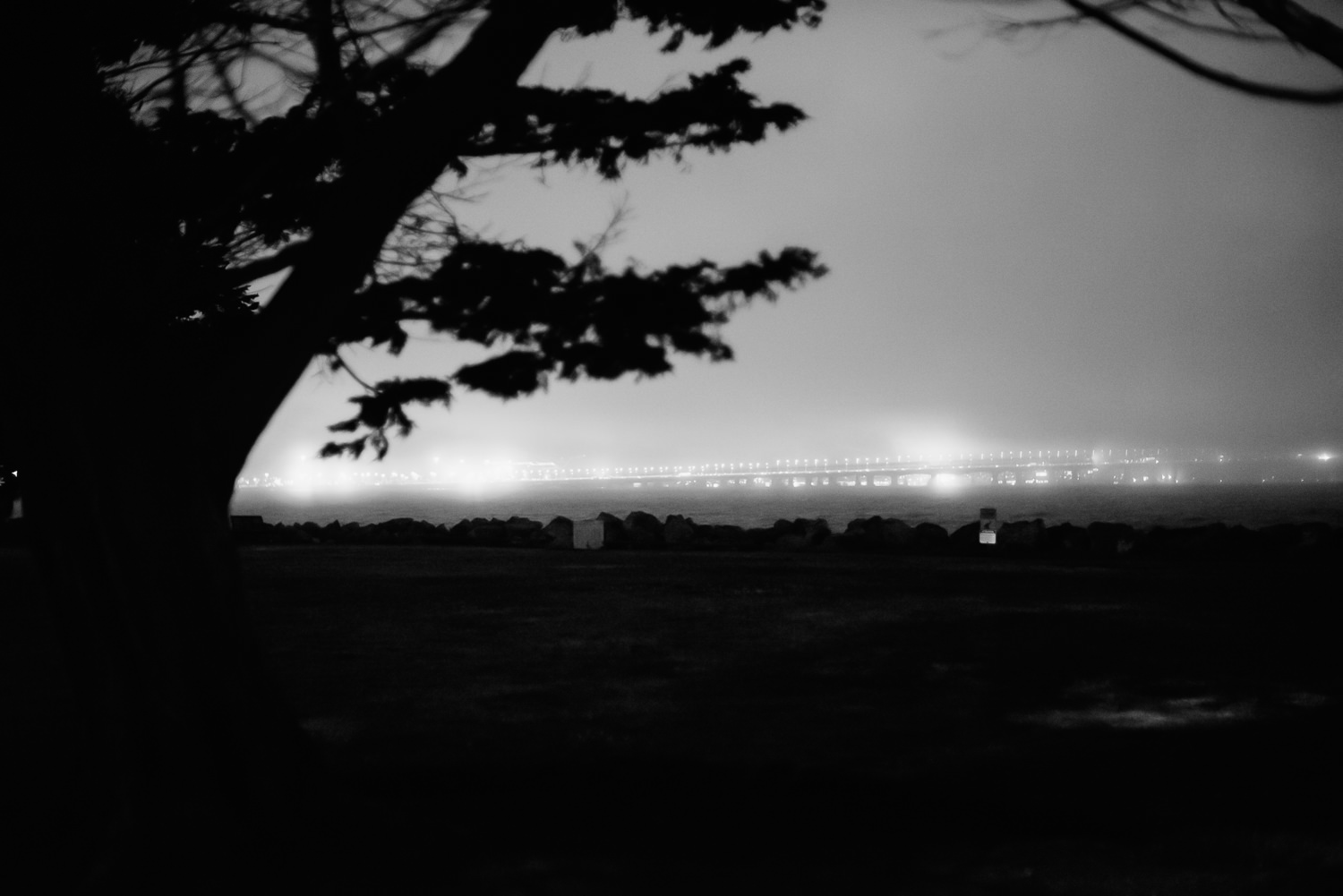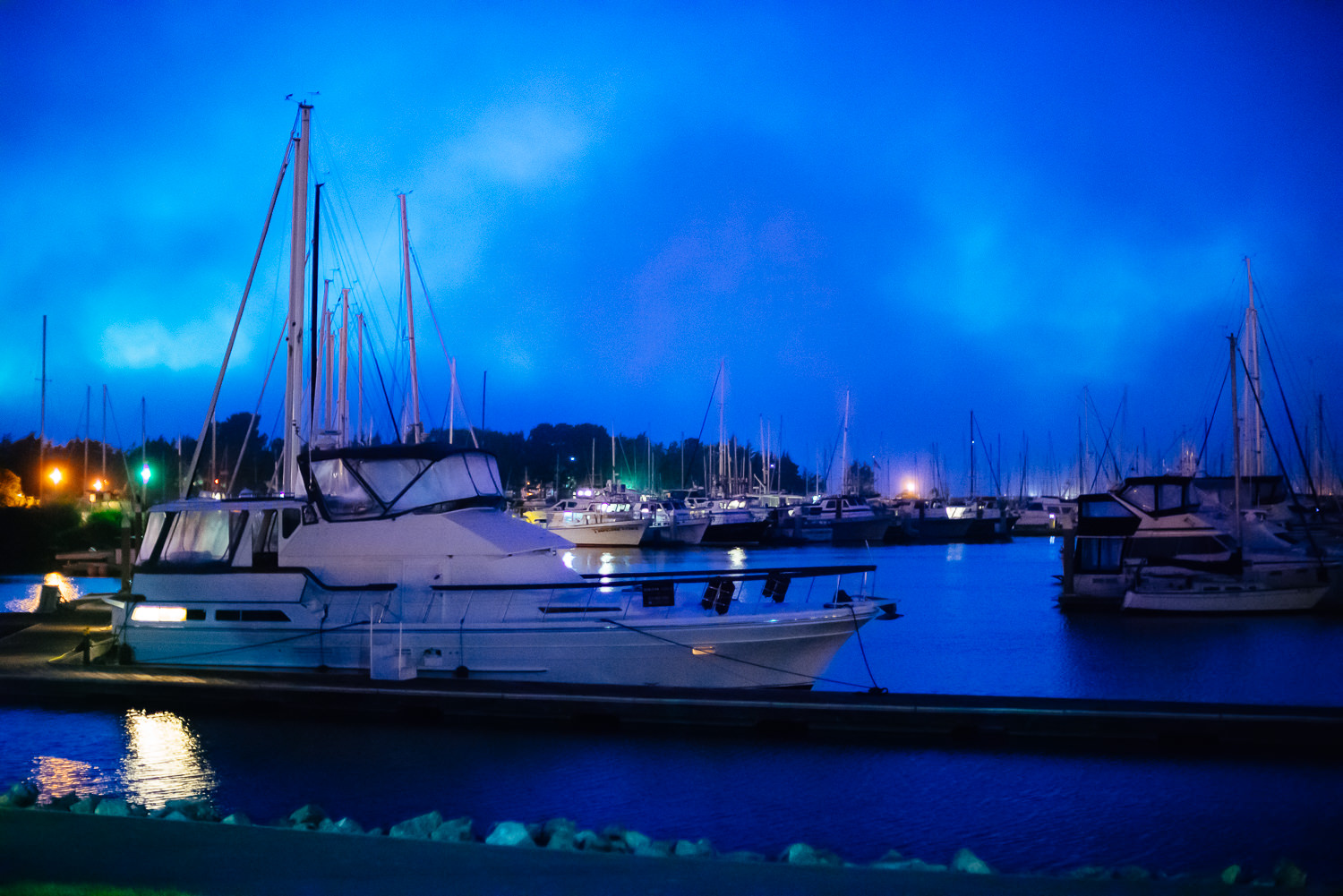 All examples here can be shot on a tripod and with a much slower lens. But how about taking a video? Well I hope you see the potential it gives if you put it on an A7S. Considering report saying that the acceptably good ISO from A7S is roughly 25600 ~ 51200 and below, taking video with this lens in those situation above would be doable with acceptable quality. (The ISOs and shutter speed from the above samples are from ISO 10000-25600 and 1/30s to 1/60s)
Others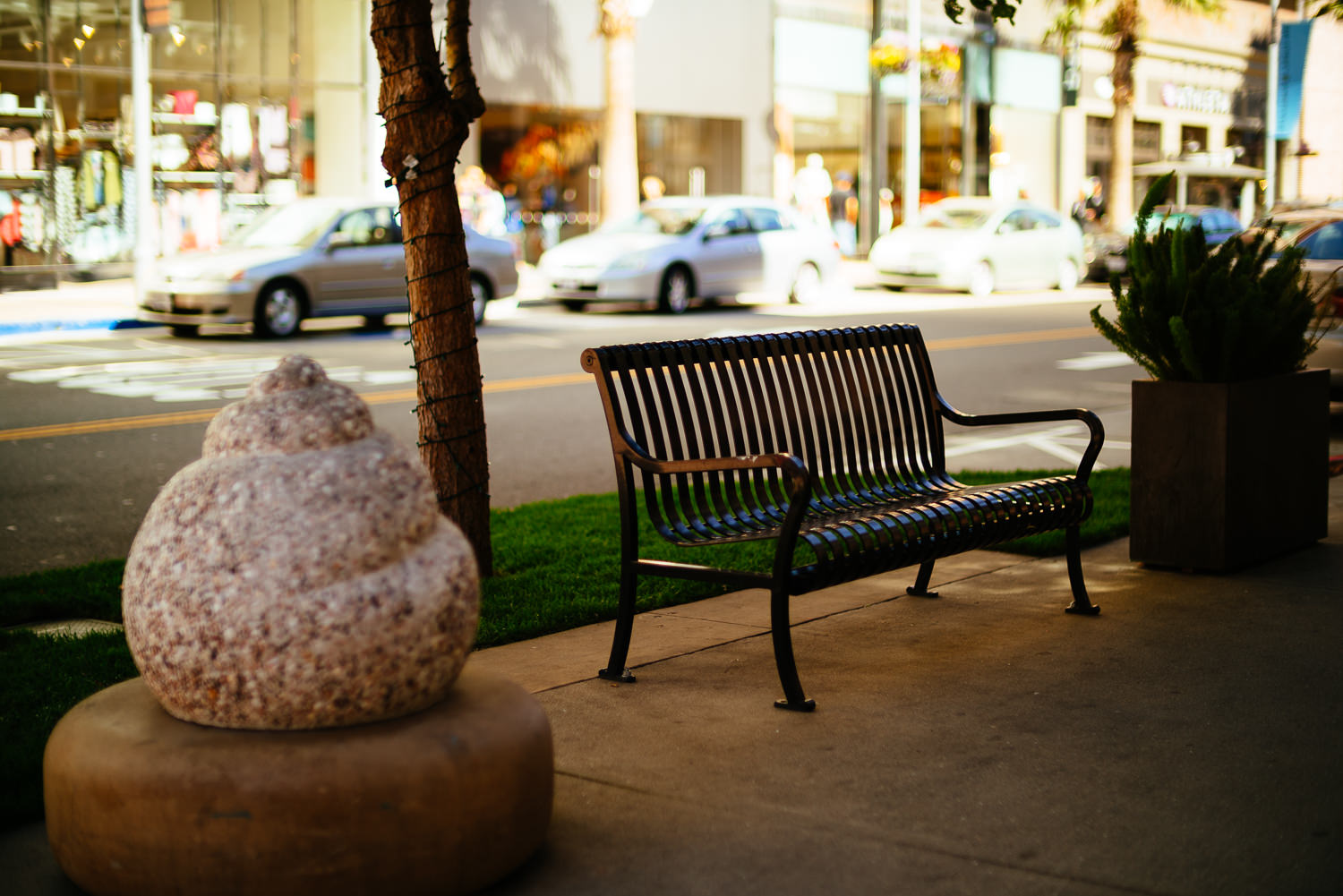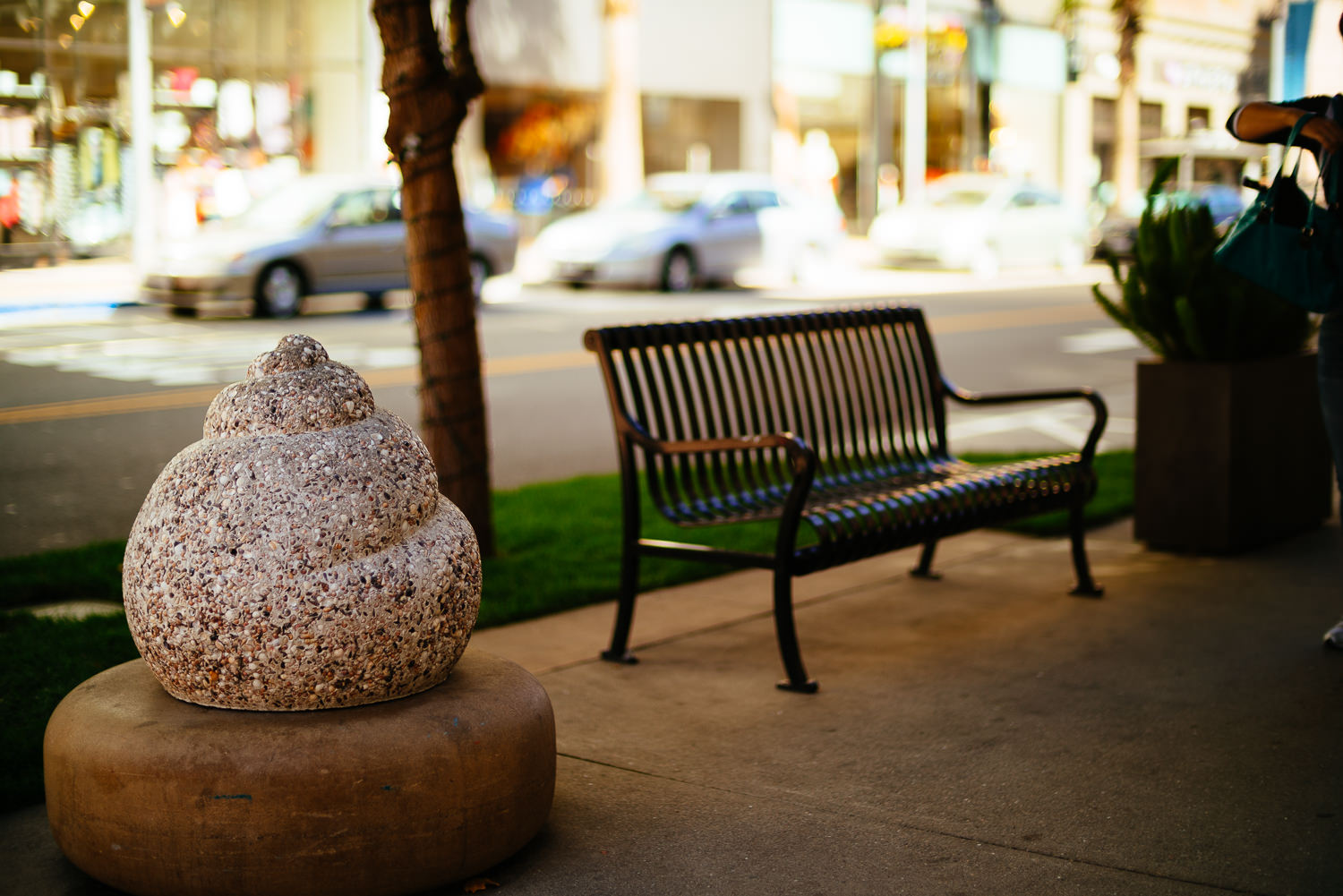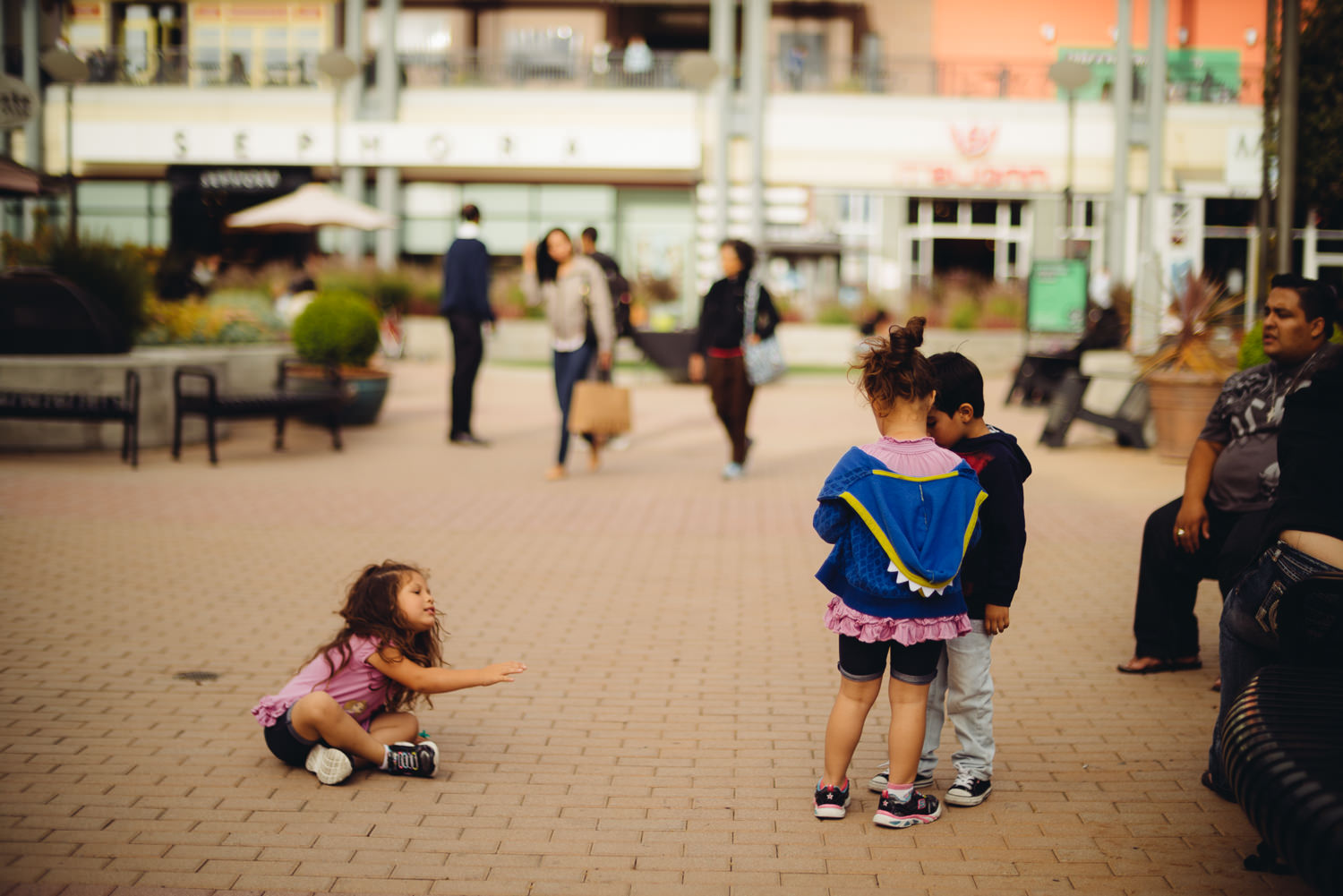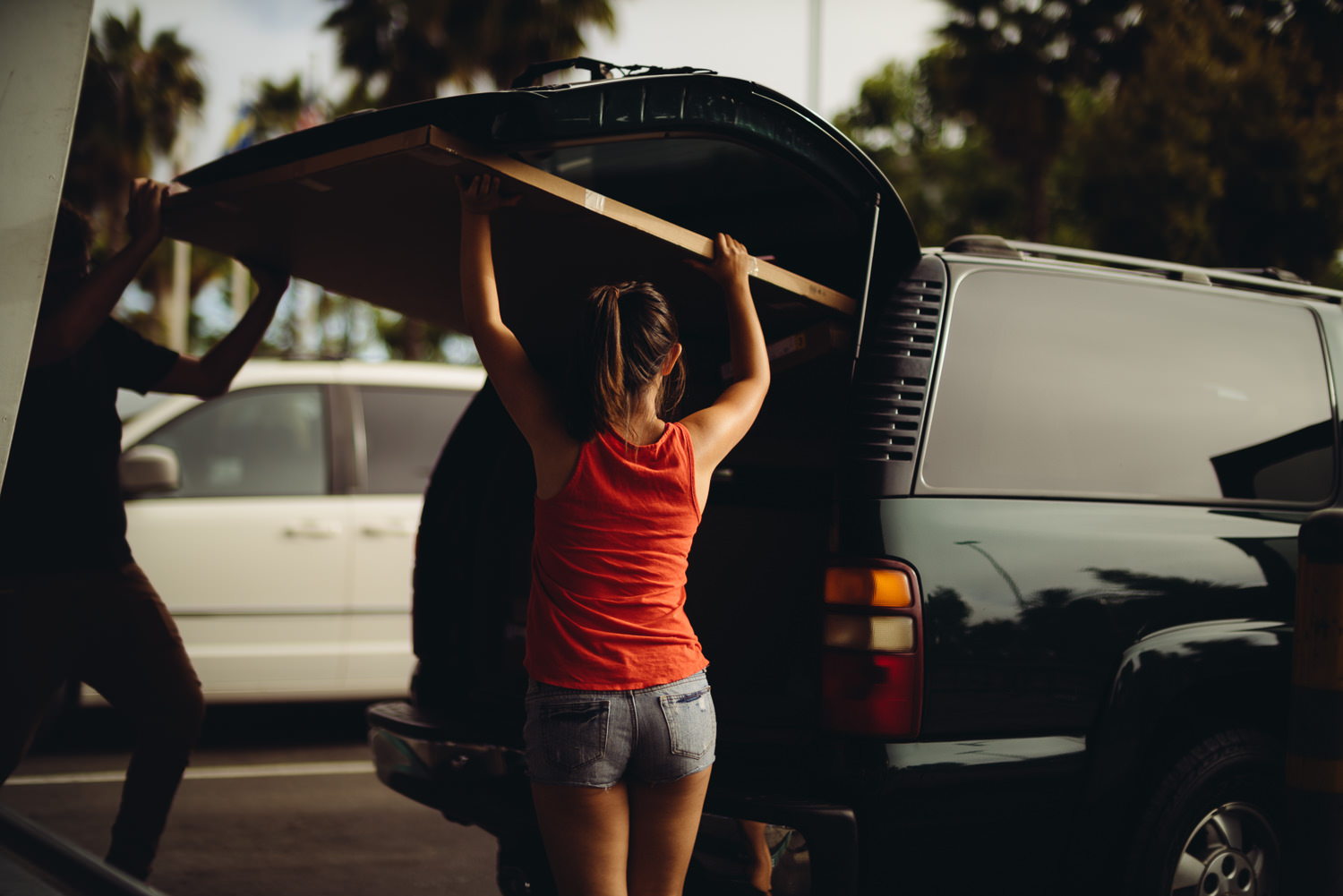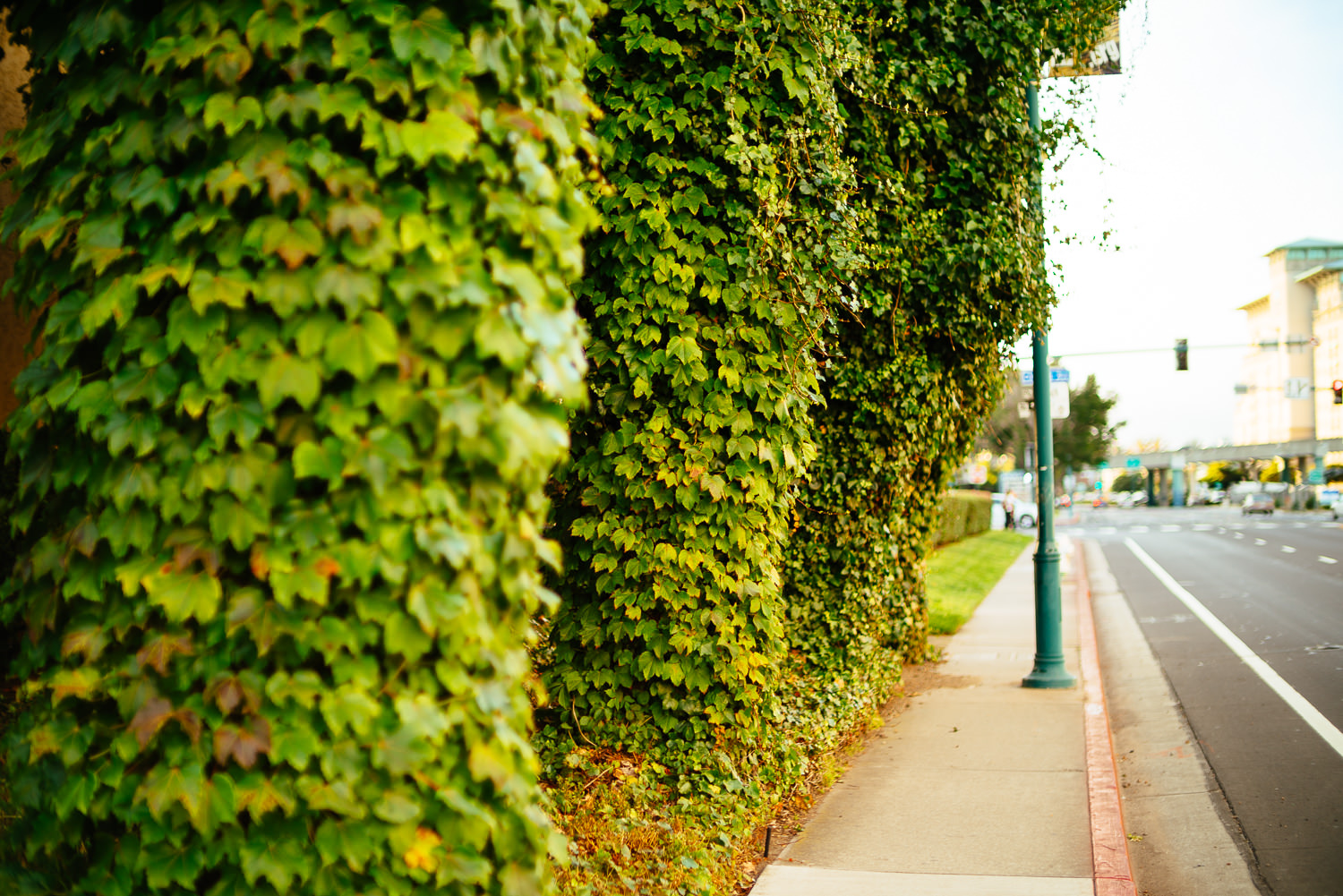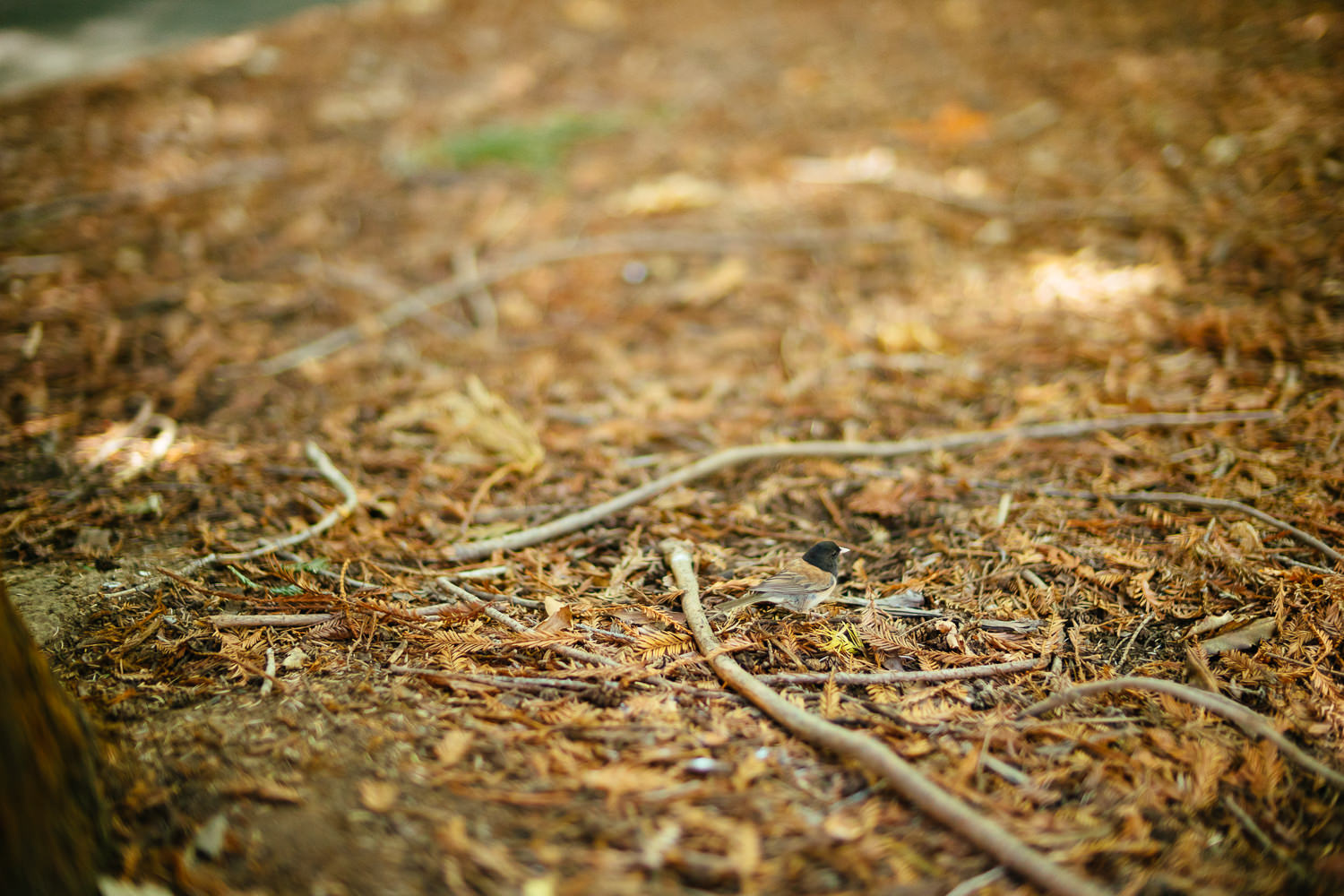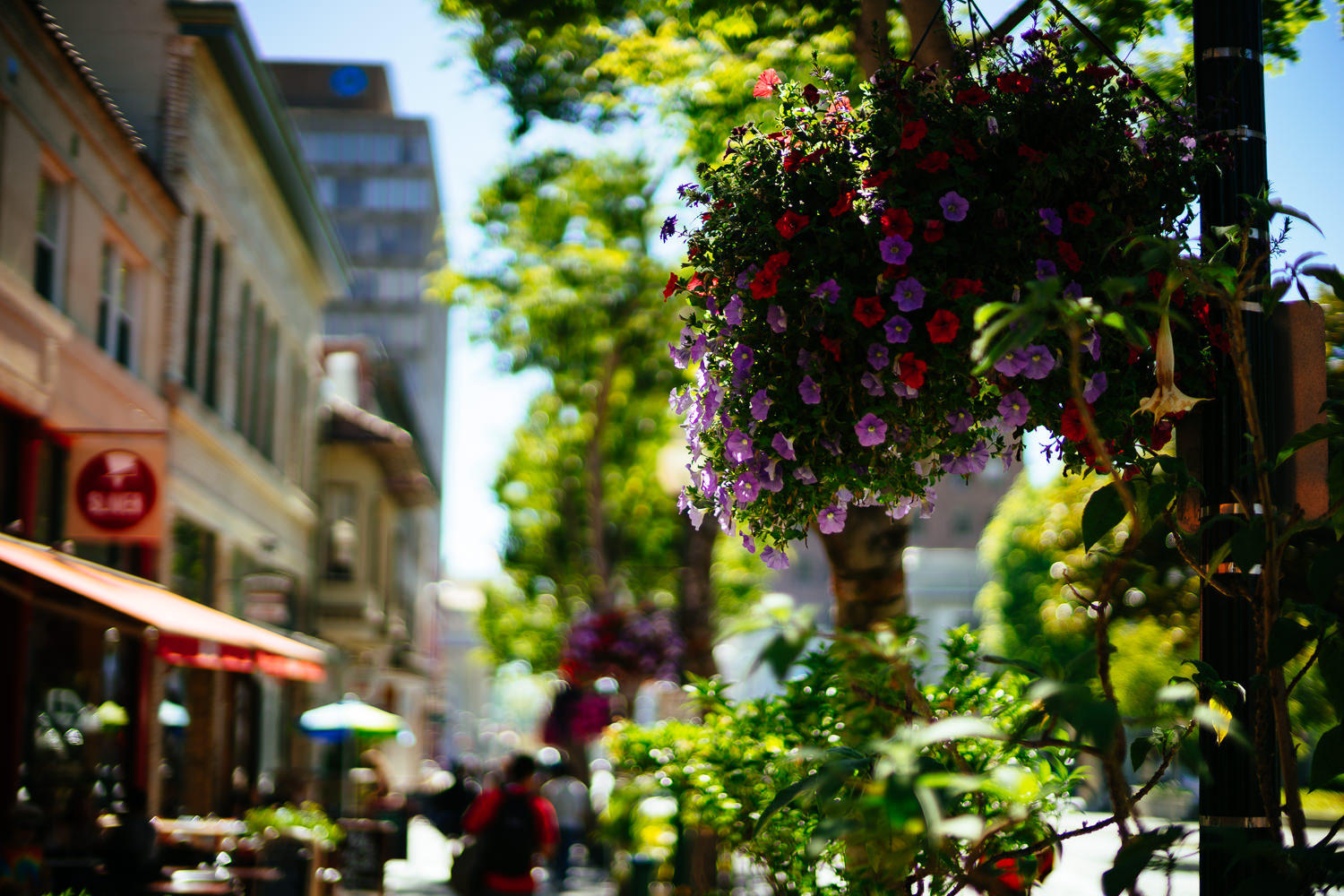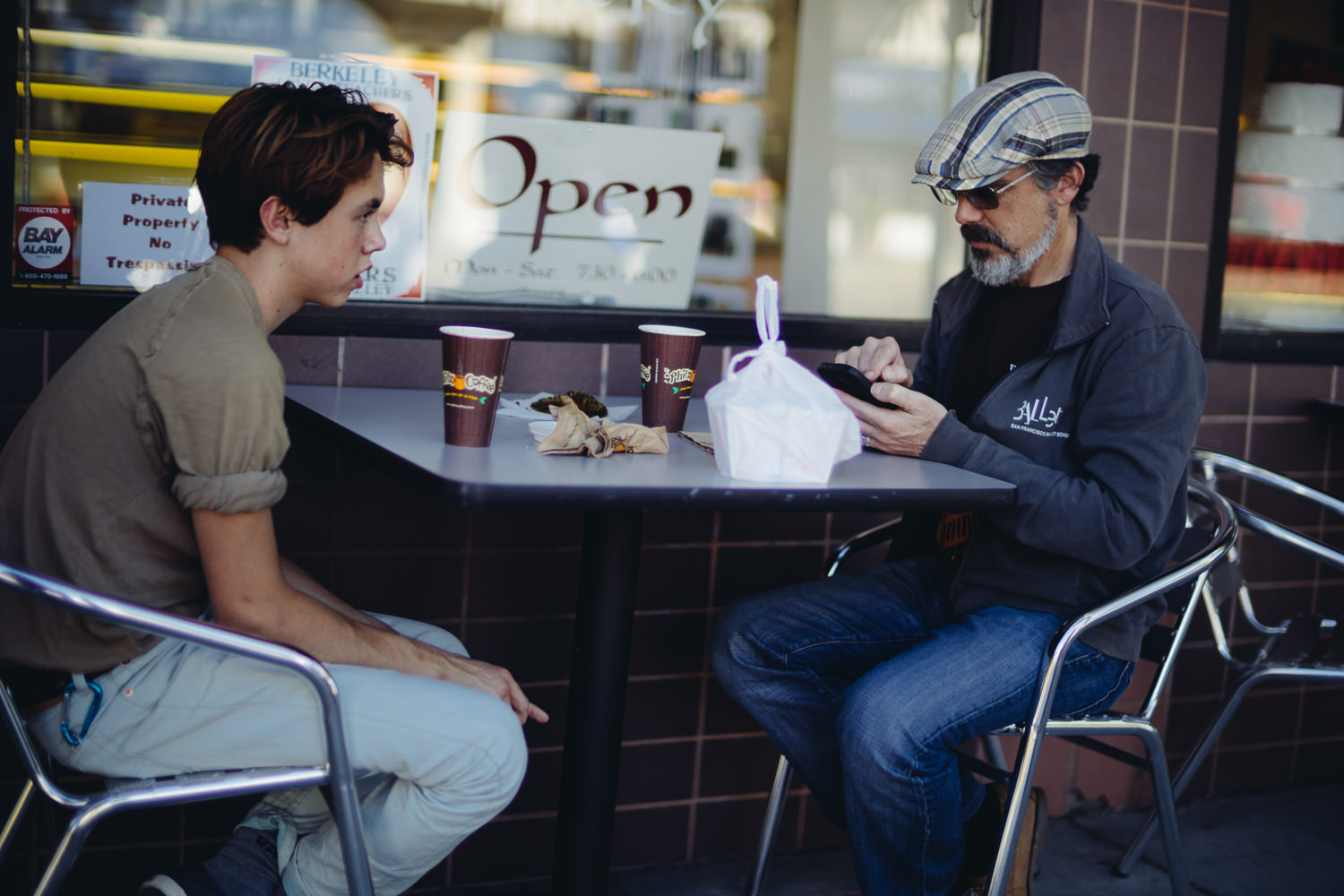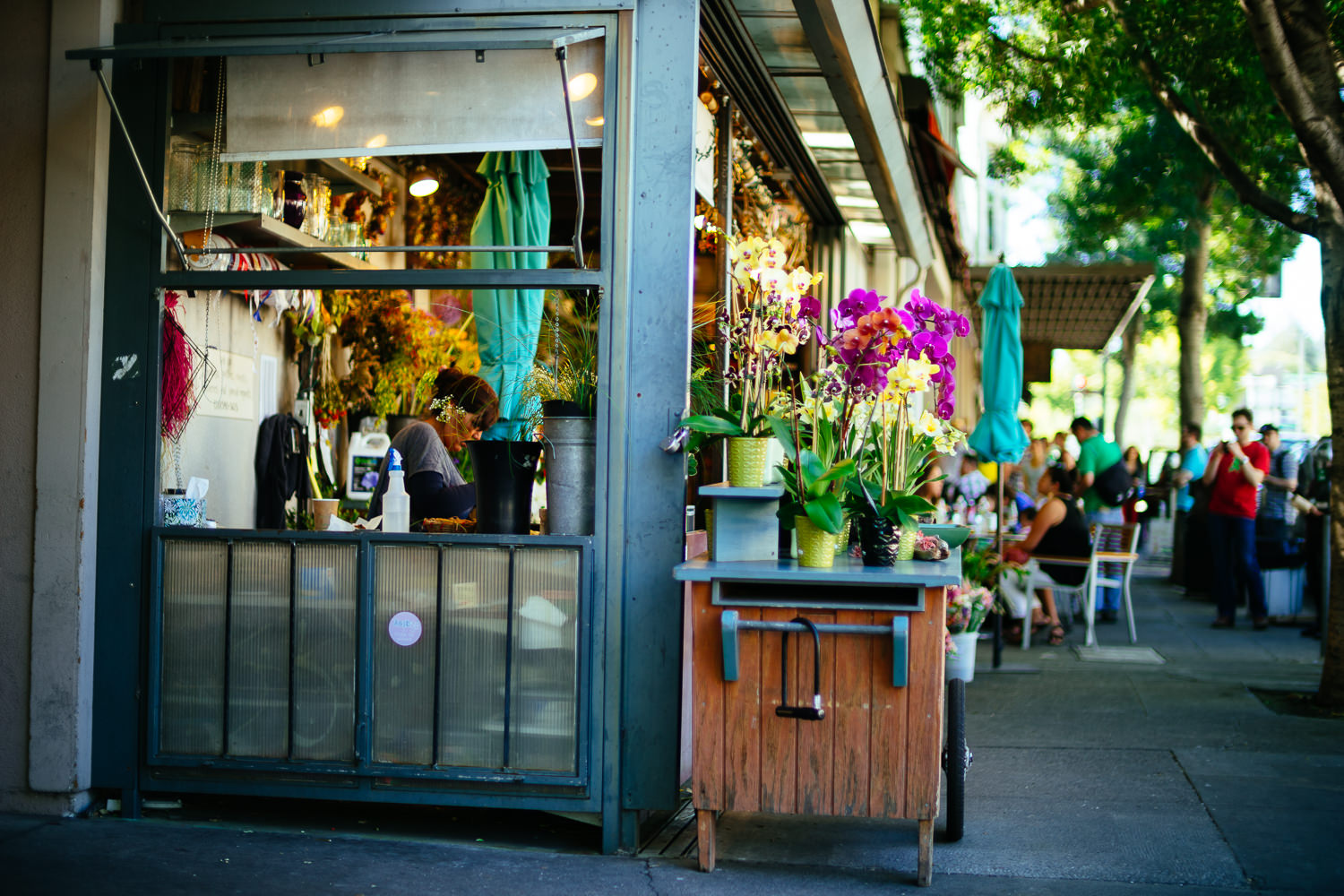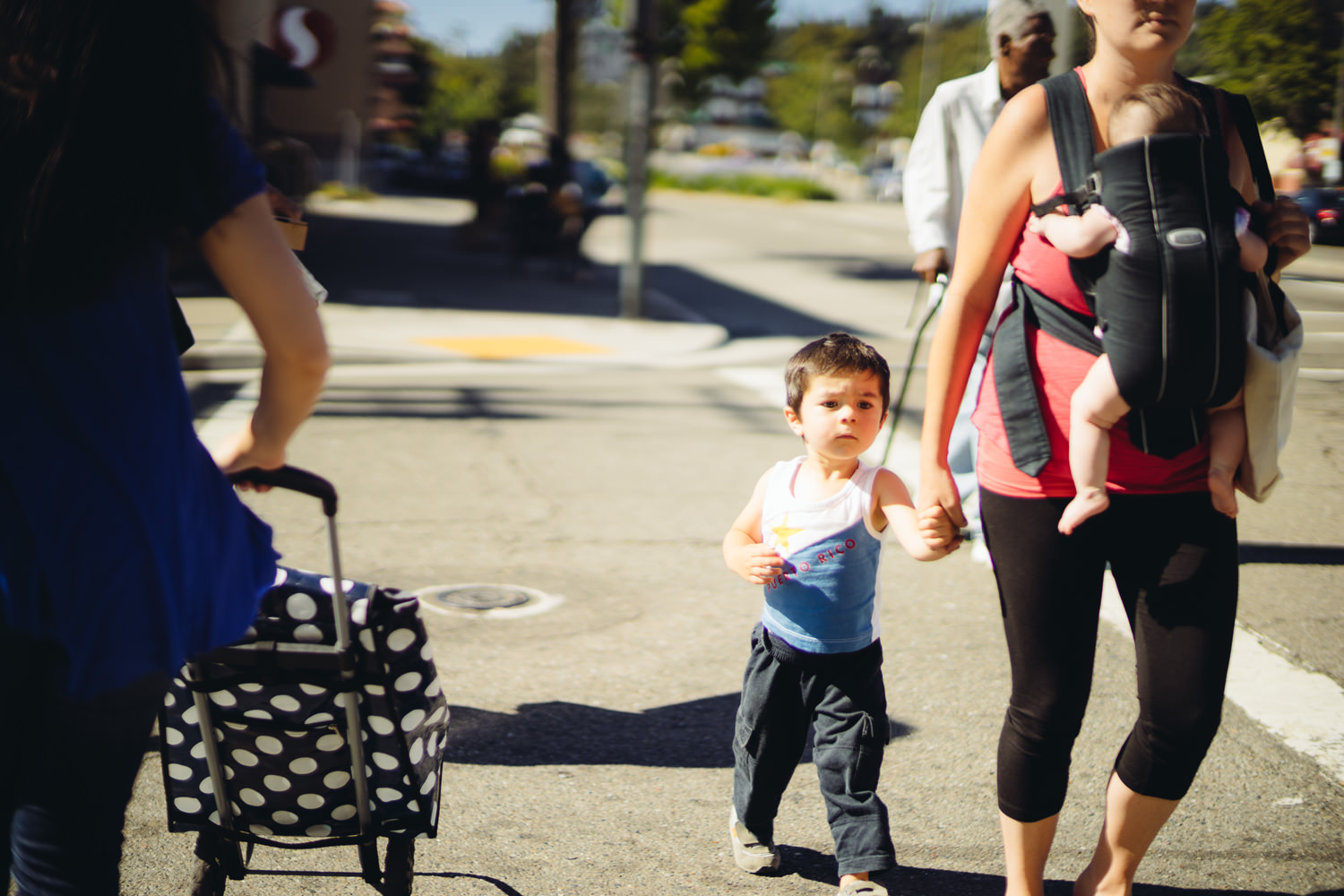 Summary
Pros
F0.95 giving you ultra thin depth of field for a normal FOV (50mm)
USD 899 only, cheapest in this ultra thin DoF category
Easy to Manual Focus
Cons
Very stiff aperture ring making it almost impossible to change aperture in real life situation
NO Hard Infinity Focus
Manual Focus only, not a problem for me, but for some may be
The flare can be distracting, and its character varies greatly depending on the incoming light
Slightly weird bokeh occasionally
Heavy. But it is the lightest in its class I believe. Not sure about the Canon 50/0.95 though.
May not hold its value in the used market like the other big brand names. This is true for the SLRMagic 50/0.95 but I'm not sure what the Mitakon would be like. It says that pre-order $200 off. But I am not sure if they really would inflate the price after the pre-order period. If they do I guess if you buy it at USD899 the used price would at least be kept. I can't stress this point enough because we should think in terms of total cost of ownership. E.g. Leica lens are more expensive, but the total cost of ownership could be negative! My friends often don't understand this point and thinking that photography is an expensive hobby. It's not, if you know how to invest.
16MP Samples
For all pixel peepers, you can click here to see all 50 photos included in this review in 16MP!